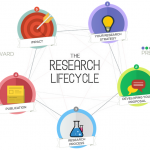 A couple of months ago, RKEO introduced monthly drop-in sessions for academics to turn up and ask us anything, knowing that members of RKEO would be on hand to help.  Unfortunately, despite lots of advertising, no one has taken up the opportunity to attend at the first two drop-in sessions.  Therefore, operating a three strikes and we're out policy, if no one attends the next drop-in session then we will cancel those organised for the rest of this year.
The next drop-in session is scheduled for 20th April, between 2-4pm in the Talbot Atrium cafe.
The following RKEO staff will be available for the session:
Ehren Milner – Funding Development Officer for Management
Eva Papadopoulou – Funding Development Officer for Media and Communication
Kerri Jones – Funding Development Officer for SciTech
Philip Leahy-Harland – Project Delivery Officer for Management
Nimisha Prajapati and Sara Mundy – Project Delivery Officers for SciTech
PengPeng Hatch – Research Outputs Advisor
Jenny Roddis – Research Facilitator for HSS and SciTech
You don't need to be from these faculties as staff will help with any queries you have and if they're not able to answer your query then and there, they'll ensure you receive a timely response from RKEO. Basically, come along and have a chat. These are also great opportunities for us to gather feedback from you on the service that we deliver to you.  Come and find out about upcoming calls such as the British Academy's small grants scheme, Marie Skłodowska-Curie Individual Fellowships, find out about Open Access, and how we can support you in your research career.
RKEO look forward to seeing you.