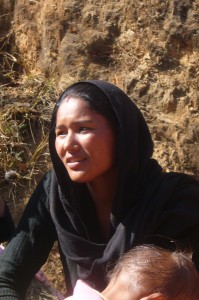 On previous occasions we have written on the BU Research Blog about our THET-funded project, for example earlier this year on the first training sessions in Nepal. Bournemouth University is leading on a project in collaboration with Tribhuvan University (the largest and oldest university in Nepal) and Liverpool John Moores University (LJMU).  The project receives funding from DFID, and is managed through THET and supported locally in Nepal  by a non-governmental organisation called Green Tara Nepal.  We have been working with this charity for nearly ten years.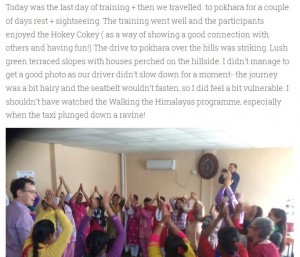 This time we would like to highlight a regular research blog written by Ish Fawcett who went out to Nepal last month as one of the UK volunteers. She has written some lovely blogs on her time in Nepal, about the training sessions as well as her general experiences of and observations on Nepal.  Her blogs can be accessed here!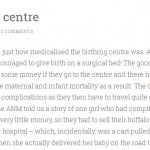 We would like to take this opportunity to repeat our call for volunteers.  If you are a health or education professional with an interest in mental health and/or maternity care and you are interested in volunteering later this year for a week to ten days in Nepal please contact Edwin van Teijlingen (evteijlingen@bournemouth.ac.uk ).

Prof. Edwin van Teijlingen
CMMPH