In the pioneering spirit that has characterised previous endeavours on Brownsea Island, a group of seven BU Environmental Science students and staff have been carrying out surveys and studies that will contribute to the creation of a Marine and Coastal Observatory for Poole Harbour. In a partnership that includes the National Trust, Dorset Wildlife Trust and Poole Harbour Study Group, the observatory will create a fusion of coastal research and teaching and provide student placement opportunities.
During this past week, students have been carrying out plankton surveys with Dr Dan Franklin, establishing intertidal monitoring stations and recording nesting bird behaviour on the lagoon with Dr Roger Herbert and Dr Rick Stafford and fieldwork linked to coastal sediment movements and cliff erosion with BU geomorphologists Andy Ford and Dr Luciana Esteves. We were grateful for excellent accommodation at the Dorset Wildlife Trust 'Villa' and boat and equipment logistics and transportation using the National Trust vessel Enterprise.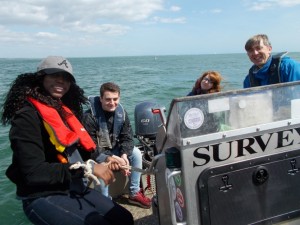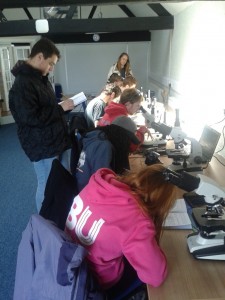 Students on board Sea Rush sampling plankton with BU marine biologists Dr. Dan Franklin and visiting Prof. John Humphreys (jhc Research and Poole Port Commissioner).
Examining the catch in the National Trust 'Sail Loft'.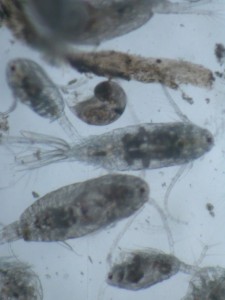 View down the microscope showing copepods. On hand was BU Alumni and local plankton expert Andrew Powell from Poole Harbour Study Group.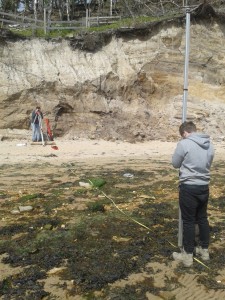 Surveying beach profiles on the south-west coast.
Important aims of the Observatory are to create a web-based an inventory of marine life of the harbour and to publish reports and papers that record and interpret environmental change.
For further information contact Dr. Roger Herbert, Department of Life and Environmental Sciences.
rherbert@bournemouth.ac.uk