Last week we announced the imminent launch of the Research and Knowledge Exchange (RKE) development framework (see here if you missed the post). Here we provide a bit more information about how the framework will be organised.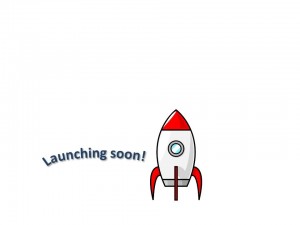 The framework will be divided into pathways. These are a series of sessions, combining some face-to-face delivery with online materials, which are linked by a topic. Some of the sessions will be targeted towards those with less experience in engaging with research and knowledge exchange, whilst others will be useful for academics with a wide range of experience. You may wish to sign up for the sessions on an entire pathway, come along to the first event to explore whether that pathway is right for you, or simply join in with a small number of sessions such as the bid writing retreats.
An overview of the pathways confirmed to date is provided below: we'll be adding more pathways and confirming events over the next few weeks.
Research Council funding
Indicative Content: introduction to the UK Research Councils, working with stakeholders, pathways to impact statements, approaching the Case for Support and writing the Justification for Resources.
Funding from the Academies
Indicative Content: Introduction to the British Academy and the Royal Society, working with stakeholders and Bid Writing Retreats.
Funding from Major Charities
Indicative Content: Introduction to Wellcome and Leverhulme Trusts, working with stakeholders, hints and tips for applications to charities and Bid Writing Retreats.
National Institute for Health Research (NIHR)
Indicative Content: Introduction to funding schemes, applying to NIHR calls and Patient and Public Involvement (PPI).
Pre-Award at BU
Indicative Content: Getting started, financial and legal considerations, BU processes, using Research Professional to locate funding.
Building a Team
Indicative Content: Working with stakeholders, networking, team building, Sandpits and Interdisciplinary Research.
Working with Business
Indicative Content: Introductions to knowledge exchange and Knowledge Transfer Partnerships (KTPs) and IP and commercialisation
Returning to Academia after a break
Indicative Content: Specific funding opportunities for those retuning to academia and building resilience in research and knowledge exchange
Planning for and communicating research
Indicative content: Engaging with policymakers, public engagement, social media for impact and digital communication
EU Funding
Indicative Content: Introduction to Horizon 2020 and other EU funding schemes, some key principles to consider, IPR for EU projects, and call-specific Bid Writing Retreats.
International Funding
Indicative Content: Introduction to selected international funding schemes
A new webpage has been created for the framework through Organisational Development and up-to-date information can be found at staffintranet.bournemouth.ac.uk/RKEDevelopmentFramework/. We will also be continuing to provide information through the University blogs.