'The Psycho-Cultural Dynamics of
Emotion, Power and Politics in
Richard III'
Friday 8th July 2016,
6.30-8pm
Venue:
The Freud Museum, 20 Maresfield Gardens, London NW3 5SX
Tickets:
https://freud.org.uk/events/76491/the-psycho-cultural-dynamics-of-emotion-power-and-politics-in-richard-iii/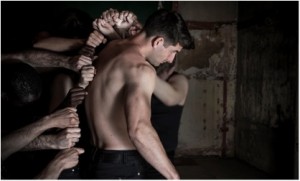 The Freud Museum in association with Bournemouth University and the Media and Inner World research network present a special panel discussion on the themes of Shakespeare's Richard III and the motivations of its characters and the play's relevance for contemporary understandings of emotion and politics. The event includes the performance of some key speeches from the play as performed by actors from the award-winning theatre ensemble, The Faction.
Panel speakers include:
Michael Rustin (University of East London), Margaret Rustin (Tavistock and Portman NHS Trust), Rachel Valentine Smith and Mark Leipacher (The Faction) Chair: Candida Yates (Bournemouth University).
Followed by a drinks reception 8-9pm
& celebration of Candida Yates' latest book,
The Play of Political Culture, Emotion and Identity, Palgrave Macmillan