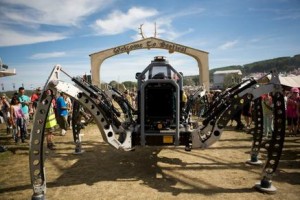 Science Minister Jo Johnson has announced a £5 million challenge, to encourage UK companies and academics to develop robotic innovations.
The challenge will encourage UK businesses and academic institutions to work together to develop new and novel uses for robotics and autonomous systems across different industry sectors. The competition has been devised by the UK's innovation agency, Innovate UK and the Engineering and Physical Sciences Research Council (EPSRC).
Read the news from Innovate UK here.
This competition is not yet live but is due to be launched  around the week commencing 18th July and more details on it will be available then.
Why not bookmark the Live Competition list by clicking on the link below:
https://www.gov.uk/government/collections/innovation-grants-for-business-apply-for-funding
–