Over the past month or two the Knowledge Exchange and Impact Team (KEIT) have had quite a few successes we're #BUProud of so we thought we'd share them.
Firstly we're delighted that HEIF5+1 has been extended to HEIF5+1+1 and that there will be a further 12 projects funded until August 2017  – to find out more take a look at Jayne's post about it here
In case you haven't spotted it Rachel has also been working hard with the PR team to do some comms around our Olympic themed research. This content was shared internally, externally & on social media and had some good engagement which led to Bryce Dyer and Osman Ahmed being interviewed on Wave 105 & Tim Rees being featured in the Independent.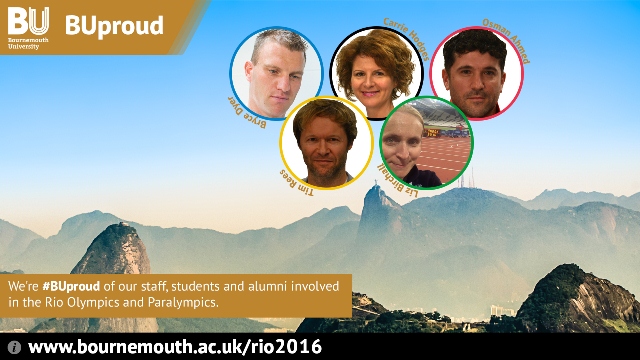 She's also been working with Alex Wardrop to have her research on how to improve access to higher education featured in Times Higher.
Thanks to Charlene's hard work the Student Project Bank is almost up and running! We will be launching to students in October and are planning a pilot event for September/October – more information to follow soon!
I've also been working hard with Genna to finish the wash up report for Festival of Learning and we're pleased to say that event with less events we still had over 4,500 visits over the course of 5 days compared to 5,000 over a week with an additional 50 activities in 2015.  We're already planning madly for next year when we'll be running FoL from 8-12th July, mark the date in your diary and start thinking of your event ideas!
We're also hugely proud to announce we've launched our impact toolkit aiming at supporting the academic community to develop and record impactful research.  This is available here on the blog and contains helpful tips and examples of case studies.  There is also a handy mini-guide available in a printed format floating around the campus or available from anyone in the team.
Finally we're very pleased to greet our two newest members of the team, Joanna Pawlik and Hannah Jones who will be working as the Event Coordinator/ Student Engagement Coordinator (respectively) for the next 12 months.