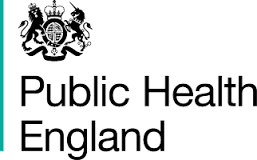 Public Health England has launched a Physical Activity Tool which brings together data at the local level for the whole of England on physical activity, including walking and cycling, as well as data on related risk factors and conditions such as obesity and diabetes. The tool also presents trend data and enables easy comparison of local authority data, allowing users to compare regional neighbours and local authorities with similar characteristics. The tool aims to help promote physical activity, develop understanding, and support benchmarking, commissioning and service improvement.
The data is grouped into three domains:
Key indicators – a summary overview of physical activity including a number of key outcomes from the Public Health Outcomes Framework (PHOF).
Related conditions – such as cancers, diabetes, obesity, hypertension and depression. Regular physical activity can reduce the risk of these.
Supporting information – population demographics, life expectancy and deprivation.
In addition PHE has also published a data spreadsheet: Physical activity levels among adults in England 2015, available on the PHE Obesity website. It presents physical activity measures (inactive, low activity, some activity and active) and key demographics from the Active People Survey at national, regional, upper and lower tier local authority and County Sports Partnership level.
Read more at: http://fingertips.phe.org.uk/profile/physical-activity