NoObesity
The government's key priority of reducing childhood obesity through adult education (as announced by Jeremy Hunt in Sept 2015), prompted BU's Denyse King to write a proposal to Health Education England. Denyse is a Midwifery Lecturer / Public Health Practitioner in the Centre for Midwifery, Maternal & Perinatal Health (CMMPH) at Bournemouth University. The proposal outlined her wish to develop a stand-alone mobile learning resource for health workers who care for families of overweight or obese children, and for families who need to identify individual needs to facilitate behavioural changes.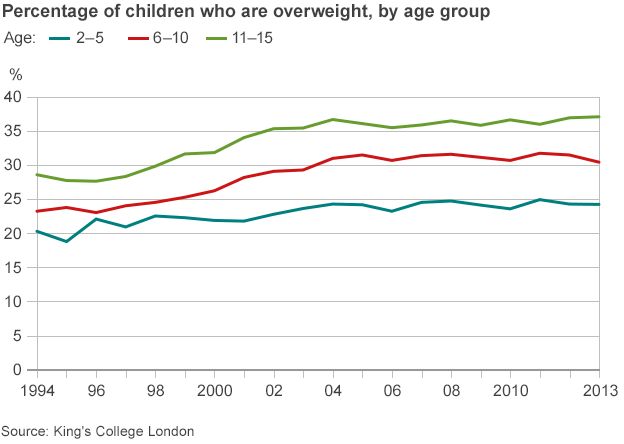 The development of this project pivoted on putting patients and the public in the centre of the process. Patients and the public were engaged through focus groups where insights were gathered to identify the challenges and issues to the problem. A series of online focus groups were undertaken with service users and professionals to understand the key challenges and issues respondents came across when trying to prevent/manage overweight and obesity. Key themes from the focus groups were:
Empowering – the solution needs to recognise the experiences people bring and therefore the tools need to be empowering in supporting families to address obesity.
Parenting tips – to address challenges with encouraging positive health behaviours with children.
Responding to barriers – from parent/carers who are being supported by health professionals.
Obesity isn't a quick fix – recognising that sustained behaviour change takes time and support to overcoming barriers is vital.
Healthy snacks and activities – provide easy and simple ideas to support parents/carers and professionals to identify quick ways to support healthier eating and increase activity.
Portion size – understanding that portion size is important in addition to eating healthily.
Topic experts were identified and invited to join the project steering group where they provided the governance and steer of the overall development of this project whilst Denyse King wrote the content. The following Apps have been developed as a result and will be available to all as free download in IOS and Android platforms from late September 2017:
NoObesity Family Focused App – After consultation with a healthcare worker, families set health goals, identify potential barriers and strategies to overcome them, record their progress towards their goals, earning points and awards as they go. Families are encouraged to link accounts to healthcare professional accounts (see below). The tool also includes parenting tips, games and useful links.
NoObesity Professional Focused App– Healthcare professionals can see the goals, barriers, strategies, progress, points and awards of linked families, making them better able to provide tailored advice to the families, to help them achieve their goals. This is based on research findings that 'one-size- fits-all' health advice simply doesn't work for most families. The tool also includes the Wessex MECC-based guidance on how to best support families, how to handle common objections, games and useful links.
Denyse would like to thank Dr. Joanne Newton project proposal support, Felicity Hargreaves and Helen Bingham for approval of the final project proposall. Thanks to all those who contributed to answering the research questions, as well as those who tested and fed back on the prototype, and also to Bournemouth University, University of Southampton, and NHS England for their support of this project.
List of the members of the steering group
| | | | |
| --- | --- | --- | --- |
| Name | Job Title | Organisation | Steering Group Role |
| Em Rahman | Head of Public Health Workforce Development Programmes | Health Education England (Wessex) | Steering Group Chair |
| Alison Potter | Technology Enhanced Learning Lead (South) | Health Education England (South) | Deputy-Chair |
| Dr. Jenny Godson (MBE) | National Lead for Oral Health Improvement | Public Health England | Dental and dental aspects of nutrition |
| Prof. Edwin van Teijingen | Professor – Centre for Midwifery, Maternal & Perinatal Health | Bournemouth University | Research supervision and education governance |
| Dr. Juliet McGrattan | General Practitioner | Cumbria Medical Chambers | GP role governance |
| Kate King-Hicks | Health and Wellbeing Programme Lead | Public Health England (South East) | Obesity governance |
| Tony Hewett | Intervention Manager and behaviour change specialist | Miltoncross Academy | School staff role governance |
| Dr. Jo Walker | Consultant Paediatrician | Portsmouth Hospitals Trust | Consultant doctors role governance |
| Dr. Wendy Marsh | Lead Midwife for Safeguarding | Portsmouth Hospitals Trust | Safeguarding governance |
| Kate Lees | Consultant in Public Health and Dietitian | Lees & Latouze | Nutrition governance |
| Denyse King | Lecturer in Midwifery and Public Health Practitioner | Bournemouth University | Content author and governance |