We would like to invite you to the latest Creative Technology research seminar.
Speaker: Jose Fonseca
Jose is new member of staff teaching on the Games Technology/Games Programming courses, and this is an opportunity to learn about his PhD research.
Title:     3D Character Body Expression: A New Posing Approach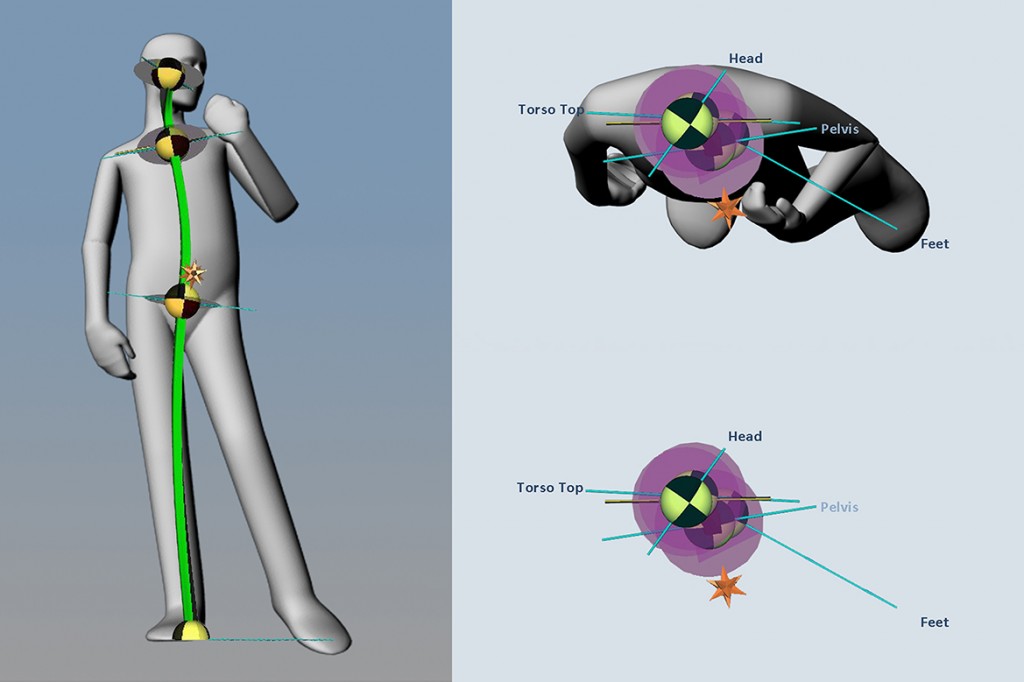 Time:     2:00PM-3:00PM
Date:      Wednesday 12th October 2016
Room:   PG11, Poole House, Talbot Campus
Abstract: Creation of 3D character animations is a complex and time-consuming process, and the character animator has to simultaneously consider a multitude of factors in order to create high quality expressive animation. Therefore, the main focus of this research is the process of animating the 3D character's body expression and the animator's practice, particularly the Posing phase of the animation process. Although posing is not one of the 12 Principles of Animation, it can be considered as the superposition of a subset of those principles that the animator has to keep in mind, while creating key-poses for any specific movement of an animated character. Hence, Posing is regarded as an intricate process, making it rather challenging for the animator to avoid involuntary neglect a large number of characteristics. This aspect of the 3D animation process is extremely important for the final creative result of the animation, in terms of character's expression, because if the key-poses are not well defined, the computer may not be able to generate sufficiently expressive animation.
In this talk I present a new posing approach to 3D character animation, as a conceptual guideline which promotes the arrangement of the body parts into naturalistic patterns of expression. This is achieved by combining the concepts of Power Centre, Line of Action, Contrapposto and Serpentine Line in a systematic way, around a conceptual flow of force. These comprehensible high-level concepts make Posing and the animation process less complicated and more accessible. This allows animators of different levels to create more believable character body expressions in an easier and less time-consuming fashion.
We hope to see you there.