We would like to invite you to the latest research seminar of the Creative Technology Research Centre.
Speaker: Dhana Frerichs
Title:   Human Body Decomposition in CGI: Simulating Livor Mortis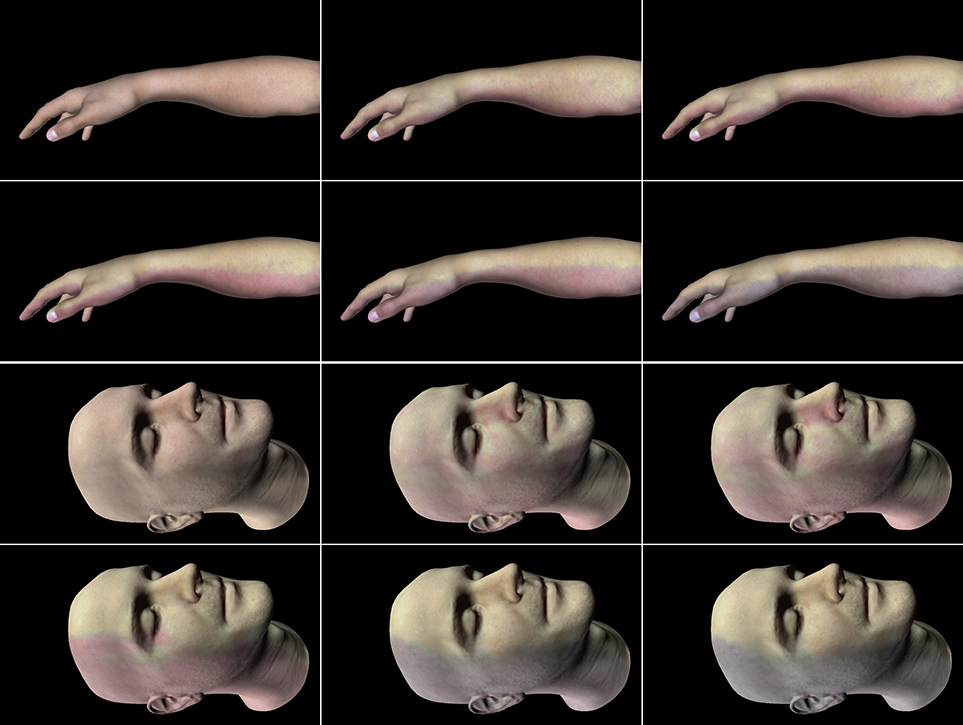 Time: 2:00PM-3:00PM
Date: Wednesday 20th January 2016
Room: P302 LT, Poole House, Talbot Campus
Abstract:
Creating realistic looking scenes is an important goal in computer graphics. In particular, in the real-time games industry, one can observe an increasing trend towards realism. Despite this, ageing effects, such as rotting, are often neglected. This is particularly noticeable in the way corpses are depicted in game worlds, which show no signs of decay and tend to simply disappear from the world after a while. We aim to simulate these post-mortem appearance changes.
There are a number of different processes that affect a body's appearance after death. In this talk we concentrate on the simulation of skin discolouration after death caused by blood pooling, which is referred to as livor mortis. The skin colour is affected by the red chromophore haemoglobin that is found in red blood cells, and the brown chromophore melanin, found in the outer skin layer. The skin discoloration is due to the changes in the haemoglobin concentration and oxygen saturation in the body. Our approach consists of a simulation of post mortem blood dynamics in a volumetric mesh and a layered skin shader that is controlled by the haemoglobin and oxygen levels in blood.
We hope to see you there.