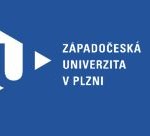 Eva Hendrych Lorenzová, midwife and midwifery lecturer from the Czech Republic, visited the Centre for Midwifery, Maternal & Perinatal Health (CMMPH) this passed week.  Eva was awarded a travel grant as part of the EU-funded COST Action IS1405 Short Term Scientific Mission (STSM).  Eva spoke to colleagues and students at Bournemouth University as well as midwifery colleagues in Weymouth, Bournemouth, Poole and the New Forrest Birth Centre.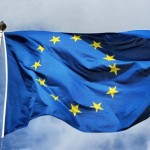 Over the past five year, four different midwives from Continental Europe have been to Bournemouth University on an STSM exchange. Eva is the fourth one, and with Brexit most likely to be the last on this EU scheme!  Each of these four midwives had a different aim for their STSM project. The first STSM midwifery visitor five years ago was Susanne Grylka-Baeschlin. She did a methodological piece of research which resulted in the translation of the Mother-Generated Index into German to be used in Switzerland and Germany. The STSM was part of her MSc project supervised by Prof. Mechthild Gross and supported by Dr. Kathrin Stoll, both based at the Hannover Medical School in Germany.
In 2013 Dr. Ans Luyben, a Dutch midwife working in Switzerland, came over to BU for ten days. She came to develop the survey content on organisational system design and culture as part of the international survey, taking place during the COST Action. The work focused on organisational system design and culture in regard to antenatal care, including prenatal screening.
The third STSM midwifery visitor in 2014 was Dr. Fátima León Larios from Spain. Her STSM was much more practical, Fátima was keen to find out more about how small midwifery-led maternity units were being run in England. BU's Visiting Faculty and Poole Community Midwife Jillian Ireland took her to visit four different maternity units in the south of England.  Jillian also organised Eva's meeting with community midwives and midwives in various birthing centres in Dorset and the New Forrest in October 2016.
Prof. Edwin van Teijlingen
CMMPH