Every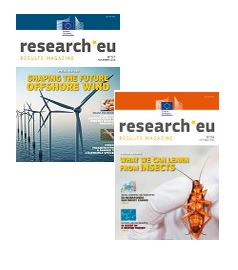 month the European Commission publishes research*eu, their round-up of the latest news from research projects funded by their various schemes.
The following highlights will be of interest to academics at BU:
October 2016 (Special feature: What we can learn from insects?)
November 2016 (Special feature: Shaping the future of offshore wind)
By taking a look at these items and the many others reported in research*eu, you may find potential partners or spark ideas for future research collaboration. In addition, CORDIS, the European Commission's primary portal for results of EU-funded research projects, provides a wealth of information to assist you when building a new project.
If you are considering applying for EU funding, please contact Emily Cieciura, RKEO's Research Facilitator: EU & International, to discuss your ideas!