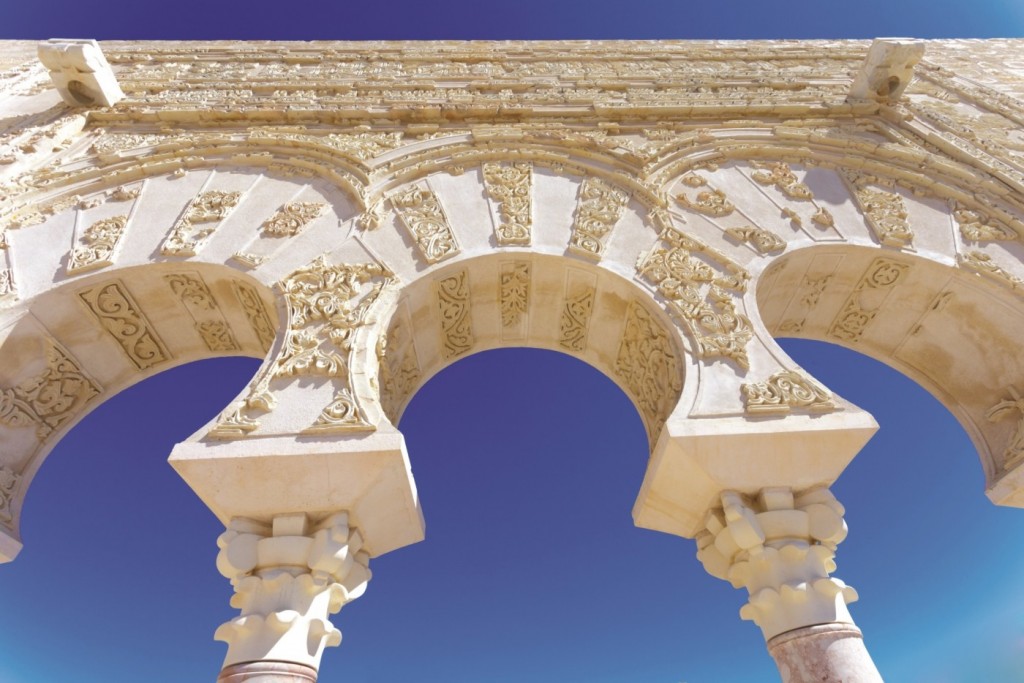 As part of her degree, archaeology student Josie Hagan, had the opportunity to join Professor Kate Welham at a dig in southern Spain.  Josie and Professor Welham formed part of the international team exploring the medieval palace city of Madinat al-Zahra.  Below, Josie shares her experiences of fieldwork.
"When I found out I would be going to Spain I was obviously extremely excited but also nervous!  I had participated in geophysical survey before in Wales and England but I knew that working in an entirely different country would bring different challenges," explains Josie, "I really wanted to brush up my skills in geophysics (there is always more to learn), experience a different country's archaeology and their outlook on how to manage archaeologically important sites."
"I also wanted to meet more archaeologists! There is always so much you can learn from just speaking to other people and it is always nice making new friends across the globe."
"While I was out in Spain, we used geophysical survey over what was the city at the bottom of Madinat Al-Zahara. We worked in small teams or pairs, as there was so much ground to cover, and this involved getting help from local Spanish archaeology and history students. Their English was amazing, and they were a brilliant team to work with, as everyone seemed keen to learn how to use the equipment."
"The Spanish students were quite new to using some of the equipment, so it was nice to pass on some of the skills we had learned.  Towards the end of our time there, the Spanish students were taking their own surveys with us assisting.  Teaching someone else is great way of learning how much knowledge you have!"
"At the end of each day we also had the opportunity to help with downloading and processing the data we had gathered. This is really great experience and is also nice to see how our hard work was coming together on the screen."
"My advice to anyone who is thinking of studying archaeology is to go for it! I didn't do archaeology at A-level or have any real experience before I came to university but I have absolutely loved the course, found the teaching and content amazing and it's just such a varied degree.  There is plenty to learn and I really appreciate the variety of lectures, seminars, lab sessions and field work, which keeps it all really interesting. "
"And for anyone thinking of going on a field trip – just go for it!  It will be scary at first but if you are happy to work hard and willing to learn then you will bring so much more to the trip then you can imagine."
To find out more about the project and Professor Welham's work, take a look at the latest edition of the Bournemouth Research Chronicle – BU's research magazine.
The 2017 Bournemouth Research Chronicle can be seen in full here.