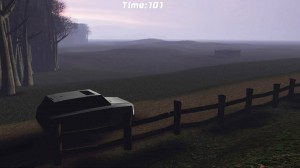 The FIF funded collaborative project between the Creative Technology and Archaeology Frameworks has produced its first output.
The aims of the project are to:
Initiate collaboration between the Creative Technology and Archaeology and Anthropology academic groups.
Enable Games Technology students to perform interdisciplinary projects with Archaeology students (e.g. the creation of virtual 3D environments or 3D artefacts).
Provide Archaeology and Anthropology students with 3D research, teaching and learning resources produced with serious game technologies.
In the first of a series of projects a Games Technology student has collaborated with a Forensic Archaeology student to produce 3D environments for use in experiments investigating how individuals interpret and respond to features in the environment. We are now looking to participants to perform the experiment. Please email djohn@bournemouth.ac.uk or i7208298@bournemouth.ac.uk if you want to take part in the experiment.