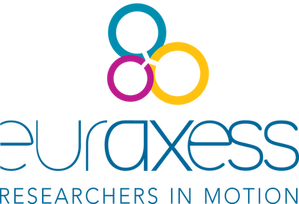 EURAXESS – Researchers in Motion is the European funded service, supporting the mobility of researchers across 40 countries. It is also the gateway for the Science4Refugees initiative.
The EURAXESS Portal has recently been revamped, making finding information much easier. There is a simple initial search based on who you are and what you need. You don't need to register to access many of the features but if you do, you will be able to access even more and be able to interact with the EURAXESS community! It only takes a few moments to set your own EURAXESS account.
Services include:
Search for and posting job opportunities
Career development training
Partnering between individuals and organisations in both academia and business
Practical information and support concerning living and working in Europe such as visas, finding accommodation, pensions and health care…
Information for researchers wishing to relocate outside Europe – EURAXESSWorldwide has dedicated teams in ASEAN (Indonesia, Malaysia, Philippines, Singapore, Thailand, Brunei Darussalam, Cambodia, Lao PDR, Myanmar, and Vietnam), Brazil, China, India, Japan and North America (US and Canada)
A personal profile once you have registered, so that you can be located by others looking for your expertise
If you would like to discuss using EURAXESS as a researcher,  in order to promote BU's research activity, supporting incoming researchers to BU or other related purpose, please contact Emily Cieciura, RKEO's Research Facilitator: EU & International and BU's EURAXESS Institutional Contact.
EURAXESS is also included as one of the highlighted resources within the Research Toolkit > Research Staff pages on this blog.