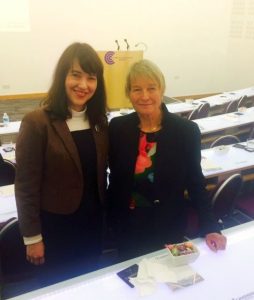 It was with great pleasure that I presented at the recent Higher Education Academy 'What Works – Student Retention and Success' Conference in London. Discussing successful interventions from across the sector , it was a wonderful time to discuss and explore current initiatives. With key notes given by leading specialists Prof Patricia Broadfoot , Prof Liz Thomas, and Prof Les Ebdon, I found the day to be invaluable in discussing the future of HE particularly against a backdrop of upcoming challenges and increasing pressure to improve retention rates.
My presentation was on the BU Placement PAL programme and how this was our first year in full implementation across the Faculties of Management, Media and Communication, and Science and Technology. Discussing the lessons learned and aims in taking the scheme further, the session was well attended by approximately 50 delegates. From the Q&A session, it was clear that we are one of the first UK institutions to offer such a scheme and as a result, I have had numerous inquiries.
As I am looking at peer to peer coaching and mentoring regarding employability in my doctoral research, one of my highlights of the day was when Professor Patricia Broadfoot attended my session and voiced her support, given that in today's climate, UK HEIs will need to be creative in how to best support students.
Conference programme:
https://www.heacademy.ac.uk/system/files/downloads/what_works_conference_programme_final_v.5.pdf
For the final What Works report:
https://www.heacademy.ac.uk/individuals/student-success/retention/what-works