We have the honor to have Prof. Marina L. Gavrilova here on our campus to deliver a talk on Biometric Recognition, recognizing a person by determining the authenticity of a specific characteristic – biometric features, such as Physiological Biometrics (face, fingerprint, hand, ear, Iris, palm print, hand vein, tooth, retina etc.), Behavioural Biometrics (voice, gait, signature, key-stroke dynamics, etc) and Social Biometrics (Twitter, Flickr, etc). The talk will discuss various problems in biometric data acquisition, feature matching, multi-modal fusion, pattern recognition, etc.
Title: The Social Aspects of Biometric Recognition through Human Perception
Speaker: Prof. Marina L. Gavrilova, Department of Computer Science, University of Calgary
Venue: CREATE LT, Fusion Building, Talbot Campus, Bournemouth University, Fern Barrow, Poole, Dorset, BH12 5BB
Time: 14:30-15:30 Wednesday 26th July 2017
Abstract: Our society continues to undergo tremendous growth with respect to all aspects of information access and sharing. It had a profound effect on the way we, humans, and the whole society lives, works and interacts in business and social settings. The information being shared through social networks, on-line communities, games, software development tools, e-mails, blogs, posts, etc. is enormous. It also ranges in type: text, images, hyperlinks, likes, network connections, etc. What's more, human social, behavioral and even cognitive traits are becoming more and more visible through interlinking of heterogeneous communications in on-line and off-line settings and even in our visual preferences. This phenomenon gave rise to the rise of a new concept: Social Biometrics, that attempts to understand and extrapolate trends related to all aspects of human social activities. The talk is devoted to definitions, examples, case studies and very recent research trends in this domain. The introduced concepts will be further illustrated through two case studies: establishing identity of Twitter users through social networks analysis, and gender recognition of Flickr users based on human aesthetic preferences.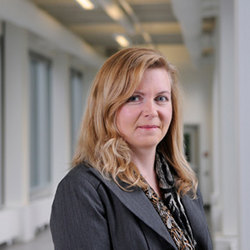 Marina L. Gavrilova is a Full Professor in the Department of Computer Science, University of Calgary. Dr. Gavrilova's research interests lie in the areas of biometric security, cognitive sciences, pattern recognition, social networks, and cyberworlds. Prof. Gavrilova is the founder and co-director of the Biometric Technologies Laboratory and SPARCS lab, with over 200 publications, including the World Scientific Bestseller (2007): Image Pattern Recognition: Synthesis and Analysis in Biometrics and IGI (2013) book Multimodal Biometrics and Intelligent Image Processing for Security System. She is a Founding Editor-in-Chief of Transactions on Computational Science journal, Springer, and an Associate Editor of the Visual Computer and the International Journal of Biometrics. Prof. Gavrilova has given invited lectures at leading international conferences (3AI, CW, WSCG, GRAPHICON, PSC, ICCI*CC, MIT, ICBAKE, etc), and appeared as guest at DIMACS Rutgers University/Bell Labs, USA; Microsoft Research, Redmond, USA; Samsung Research, South Korea; SERIAS Purdue University, USA, among other universities.
http://pages.cpsc.ucalgary.ca/~marina/HomePHP/index.php
Thanks.
Dr. Xiaosong Yang
http://staffprofiles.bournemouth.ac.uk/display/xyang