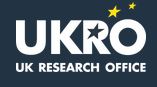 On the 18th July Jo Johnson confirmed the governments commitment to underwrite all H2020 projects where the application is submitted before the UK's departure from the EU. He confirmed that this includes two stage application processes as long as the first stage is submitted before we leave and the application is subsequently approved. The government's underwrite will also include schemes not directly administered by the Commission but that award Horizon 2020 funding.
See the full speech here on UKRO's website.
To make full use of BU's subscription to this service, why not register now?