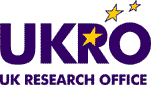 As subscribers to the UK Research Office (UKRO), we are pleased to announced that our annual visit will take place on Wednesday, 8th November 2017.
The sessions for BU academics will commence at 11:30 with a discussion of the implications of Brexit and how UKRO can assist with European funding applications. After a networking lunch, there will be a review of the highlights of the 2018-2020 Work Programmes for Horizon 2020, which are due to be released at the end of October. The remainder of the afternoon's programme will be announced as soon as agreed with Andreas Kontogeorgos, our UKRO contact point.
Bookings for this event are now open to BU Staff. 
All BU staff can access the UKRO site. If not registered, why not sign up now to ensure that you get the latest news delivered to your own inbox?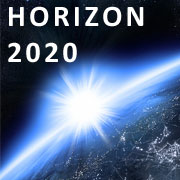 In preparation for this event, you may like to see the pre-publication drafts for some of the Work Programmes for 2018-2020, as given on the European Commission's introductory page on Work Programmes:
Excellent Science
Industrial Leadership
Societal Challenges
If you have any questions about this event, please contact Emily Cieciura (RKEO, Research Facilitator: EU & International)