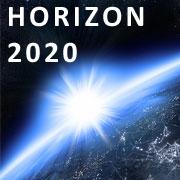 As subscribers to the UK Research Office (UKRO), Andreas Kontogeorgos will be leading our UKRO annual visit on Wednesday, 8th November 2017.This meeting has been timed to coincide with the release of the Work Programmes for 2018-2020, giving attendees opportunity to hear all the latest news with the benefit of UKRO's detailed knowledge and insights.

Bookings have already closed and catering arranged but, if BU staff are now able to attend, without the networking lunch, please feel free to join us, when you can, in PG140 from 11:30 to 12:00 (UKRO and Brexit update) and then 13:00 to 14:15 (New Work Programmes, especially the Societal Challenges) and 14:30 to 15:15 (Industrial collaboration)

All BU staff can access the UKRO site. If not registered, why not sign up now to ensure that you get the latest news delivered to your own inbox?

BU staff considering applying for any of these calls and other international funding, should contact Emily Cieciura, RKEO's Research Facilitator: International Funding, for further information and support.