Charlotte is a midwife and in her first year of doctoral studies in FHSS, exploring the impact that living on a low income has on women's experiences of pregnancy, maternity care and parenting.
Charlotte recently applied to BU's 'destination summer school programme' in Indonesia and her application was successful. The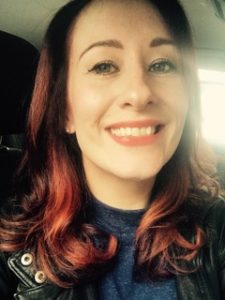 programme will take place at the BINUS University in Jakarta, Indonesia in June 2018 and is designed for students from BU and BINUS University to work together on projects that address one or more of the Sustainable Development Goals (SDG). The SDG's are a collection of 17 goals set by the United Nations for countries to work towards achieving. The goals are interrelated although each has its own targets and they cover a broad range of social and economic development issues. These include poverty, hunger, health, education, climate change, gender equality, water, sanitation, energy, environment and social justice. Charlotte says, 'Collaborating with others on these projects will foster the development of my global mind-set and enhance my competence as a researcher interested in health and social sciences research'.
Charlotte applied to the programme for the opportunity to develop her knowledge of issues such as poverty and gender equality, both of which are relevant to her research topic. In order for Charlotte's research to be impactful and authentic she believed it important to listen to and learn from others and hopes the summer school programme will assist her in achieving this. Charlotte will translate the knowledge gained from the experience into her own research and competence as an early-career researcher. Charlotte looks forward to being able to share these experiences with you all on her return.