From Aspirations to Reality: How to Effectively Measure the Sustainable Development Goals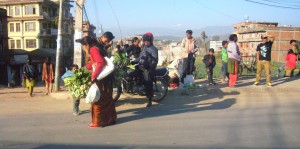 PhD student Ms. Sheetal Sharma in the Centre for Midwifery, Maternal & Perinatal Health (CMMPH) published an article in online newspaper The Huffington Post this week.  In the article argues in order that the new Sustainable Development Goals (SDGs) are achieved in 2030 we set out clear he measurable guidelines and targets as well as mechanisms to facilitate that measurement.  The measuring progress in itself is important as transparent measurement stimulates a culture of accountability.
With co-authors Prof. Zoë Matthews and Dr. Sylvia Szabo both from the University of Southampton, Sheetal argues that we need a Call to Action.  Now is not the time for weakness, neither in the implementation nor in tracking technical progress. They state: "We cannot be conservative in our measurement of progress in the post-2015 agenda. The measurement framework must empower the implementation of the SDGs and improve equity, welfare and environment for all for greatest and most inclusive developmental impact."
The proposed two-track SDG indicator framework for 2030:
• Track 1 could monitor political goals (about 30 impact indicators) to assess overall progress regionally and globally.
• Track 2 could include a larger number of technical indicators to measure the means of implementation or processes towards each goal (300 indicators, or more).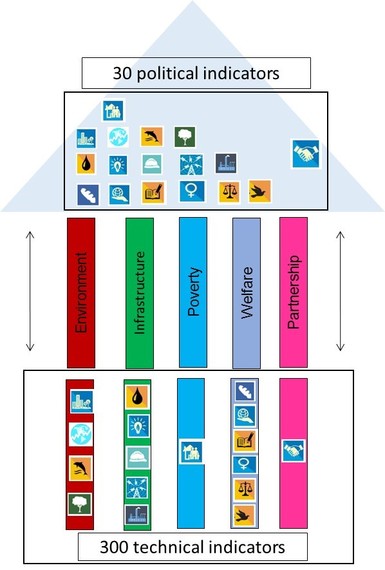 Sheetal Sharma is currently writing up her PhD thesis on issues around evaluation of a maternity care intervention in Nepal.  She has submitted several papers based on her PhD work for publications.  Her PhD supervisory team comprises professors Vanora Hundley, Padam Simkhada (BU Visiting Faculty) & Edwin van Teijlingen and doctors Catherine Angell & Elisa Sicuri (BU Visiting Faculty).
Well done!

Prof. Edwin van Teijlingen
CMMPH
Twitter: @EvanTeijlingen
Follow Sheetal Sharma on Twitter: www.twitter.com/sheetale