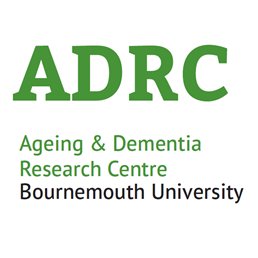 On Wednesday 25th April, the Ageing and Dementia Research Centre (ADRC) welcomed external speakers to present their dementia focused research as part of the ADRC Research Seminar Series.
In the first talk, Dr David Orr (Senior Lecturer in Social Work at the University of Sussex) and Dr Yugin Teo (Lecturer in English and Communication at Bournemouth University) discussed their research exploring the representation of dementia in crime fiction and film in their presentation 'Representing Dementia in Film and Fiction'.
This was followed by a second talk from Rosanna Mead (PhD Student at the University of Exeter) who explained how her research is examining the role of music to alleviate agitation for people with dementia in hospital environments, in her presentation 'Ethnography of the Environment of Hospital Wards for Patients with Dementia, and the Role in which Music Can Play Within this'.
We were delighted to see staff and students from the different faculties across BU attending this seminar, demonstrating the multidisciplinary nature of dementia. Please email Michelle Heward if you have suggestions for speakers for next year's ADRC Research Seminar Series.  
For more information about the ADRC.