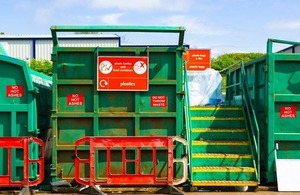 The Department for Environmental, Food and Rural Affairs (Defra) is investing up to £400,000 in projects that use digital technology to record and track the movement of waste through the economy. Funding for the competition is under SBRI (the Small Business Research Initiative), which aims to bring together government and businesses to find innovative solutions to public sector challenges.
This competition is in 2 phases. Phase 1 is for contracts of up to £80,000 to examine the feasibility of ideas. The best ideas could win a share of up to £1 million to develop and field test a prototype in a second phase.
Summary:
Deadline: 18 July 2018
Available funding: Phase 1 – up to £80,000; Phase 2 – up to £1m
Please see this link for full details of this call.