The Research and Knowledge Exchange Office (RKEO) invite all 'new to BU' academics and researchers to an induction.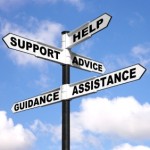 This event provides an overview of all the practical information staff need to begin developing their research plans at BU, using both internal and external networks; to develop and disseminate research outcomes; and maximising the available funding opportunities.Objectives
The primary aim of this event is to raise participants' awareness of how to get started in research at BU or, for more established staff, how to take their research to the next level
To provide participants with essential, practical information and orientation in key stages and processes of research and knowledge exchange at BU
Indicative content
An overview of research at BU and how R&KEO can help/support academic staff
The importance of horizon-scanning, signposting relevant internal and external funding opportunities and clarifying the applications process
How to grow a R&KE portfolio, including academic development schemes
How to develop internal and external research networks
Key points on research ethics and developing research outputs
Getting started with Knowledge Exchange and business engagement
For more information about the event, please see the following link: https://staffintranet.bournemouth.ac.uk/workingatbu/staffdevelopmentandengagement/rolecareerdevelopment/academiccareerdevelopment/rkeoinduction/The ninth induction will be held on Wednesday, 3rd October 2018 on the 5th floor of Melbury House (please note that it is normally on 4th floor but we've moved it as we now have PRIME located with us.  There will be an option at the end to come and meet the whole team on the 4th floor).
| Title | Date | Time | Location |
| --- | --- | --- | --- |
| Research & Knowledge Exchange Office (R&KEO) Research Induction | Wednesday 3rd October 2018 | 9.00 – 12.00 | Lansdowne Campus |
9.00-9.15 – Coffee/tea and cake/fruit will be available on arrival
9.15 – RKEO academic induction (with a break at 10.45)
11.25 – Organisational Development upcoming development opportunities
11.30 – Opportunity for one to one interaction with RKEO staff
12.00 – Close
There will also be literature and information packs available.
If you would like to attend the induction then please book your place through Organisational Development and you can also visit their pages here.
We hope you can make it and look forward to seeing you.
Regards,
The RKEO team