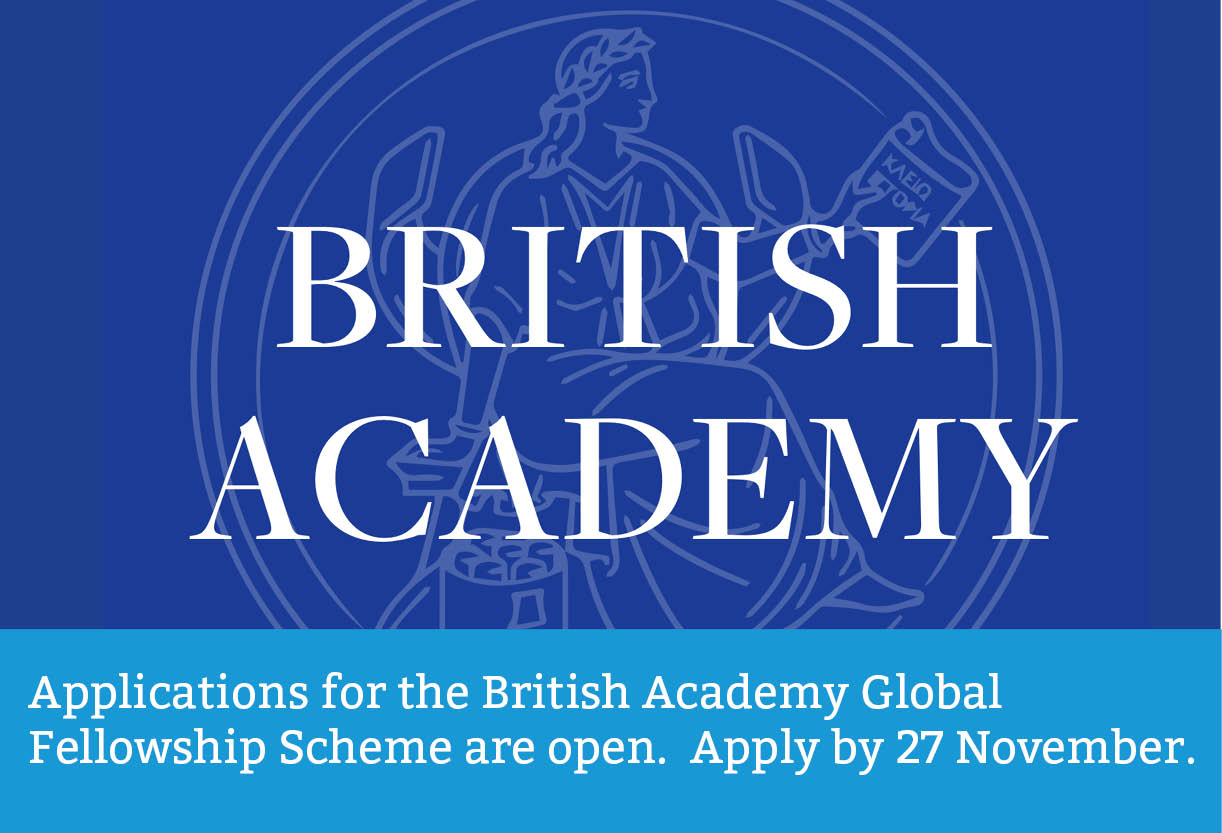 Bournemouth University invites expressions of interest from internationally recognised mid-career to senior researchers who currently work outside the UK, and are active within the social sciences and humanities who wish to apply for the British Academy Global Fellowship scheme (BAGF).
The purpose of the Global Professorships is to enable world-class scholars to further their individual research goals while strengthening the UK research base and advancing the research goals and strategies of their UK host universities. Each four-year appointment is intended to be a complete project in itself and is expected to involve a specific research focus.
More information about the scheme will be available presently from the British Academy. There are strict eligibility requirements and potential candidates are advised to check these carefully.
Candidates who intend to apply for a BA BAGF at Bournemouth University as the host institution are asked to submit the following BA EOI form – Prof 2018  application to apekalski@bournemouth.ac.uk no later than 27th November 2018.
There is no guarantee that applications which arrive after this date will be supported or processed.
Procedure For applicants applying through Bournemouth University
Should you be interested in applying through Bournemouth University for a BAGF, please note that your expression of interest application will be assessed by the relevant Faculty in the first instance.
Once your application has been approved by Faculty, it will be sent for internal review. The panel will be convening on the 13th December 2018, and candidates can expect feedback by 4th December 2018.
If your application has been approved, the research facilitator responsible will work with you on your application.
The internal deadline for submitting applications via the BA's Flexi-Grant system will be 5 working days before the external BA deadline (28 February 2019) – this is to allow time for institutional approval of your application, a requirement by the British Academy.
If you have further questions or queries please contact lease contact apekalski@bournemouth.ac.uk.