In September Dr Debbie Sadd and Dr Hiroko Oe were invited to Tokyo by Toyo University to help staff and students build educational legacies from the upcoming Tokyo 2020 Olympic and Paralympic Games. This was as a result of Dr Sadd being invited by the British Council in December 2015 to present at a symposium Bournemouth University's educational legacies from London 2012.
Toyo University have visited BU twice since as well as a larger delegation of universities with the British Council and this latest visit continues the work being undertaken to help Universities' in Japan learn from the UK experience.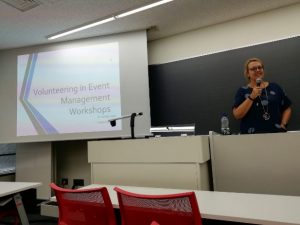 During their recent visit Debbie gave some keynote lectures which were followed by Q&A sessions with staff and students. Hiroko then led workshops where the students presented, in teams, plans for legacy building and educational lessons from Tokyo 2020.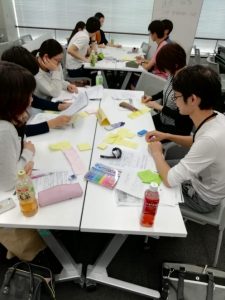 Some of this work stems from the Festival Maker Legacy that BU set up with Bournemouth Council to facilitate volunteer opportunities (thanks to Ian Jones, Regional Community Engagement Manager) and Toyo are particularly keen to get their students setting up a similar scheme as soon as practical and to continue long after the Games have finished.