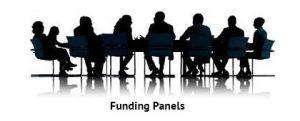 On the sixth day to Christmas, my RKEO friend gave to me, six funding panels to join on.
To help us further develop our research capacity in line with BU2025, a new Research Performance and Management Committee (RPMC) has been established to oversee research investment and performance. Under the auspices of the RPMC, funding panels are being established to have oversight of funding allocations, in order further to build the research environment, our external engagement and the quality and impact of research endeavours. Funding panels will demonstrably operate in an academically robust, fair and transparent manner.
We are now seeking expressions of interest (EoIs) from BU staff to be members of six funding panels. Please click here to find out which panels seek members and how to apply.