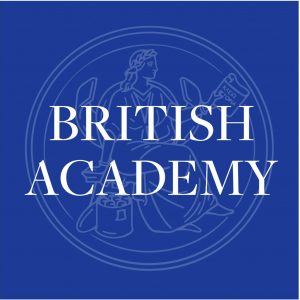 The call for the next round of BA/Leverhulme Small Research Grants will ;
open at 10thApril 2019 and
close at 5pm 5thJune 2019 
and is aimed at ;
Early Career Researcher and/or
pump priming purposes.
If you can't attend this session, then we ask you to submit your intention to bid form to your Funding Development Officer by 17th April 2019. After this date applications will be moved to the Autumn round.
The British Academy have provided updated guidance on the small grants – BA scheme notes for applicants and BA FAQs . They have asked that all applicants read the documentation carefully before starting their application.
Timeline
The call closes at 5pm on Wednesday 5th June 2019.
20th March 2019

 

RKEO British Academy Guidance session

10th April 2019
Call Opens – start reading guidance
17th April 2019
Intention to bid forms to be submitted to your faculty Funding Development Officer.
27th May 2019
Nominated referee supporting statement to be completed via FlexiGrant
28th May 2019
Your final application must be submitted on FlexiGrant  by this date at the latest.
28th May -5th June 2019
Institutional checks to take place by RDS
Any queries please contact Alexandra Pekalski