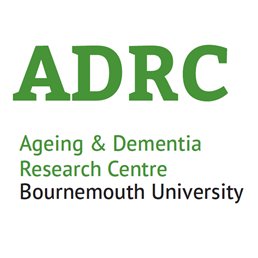 The Caring UK conference was held at Bournemouth Football Club's Vitality Stadium. The doors opened promptly at 08.30 for attendees to visit the various exhibition stands that were on show. This included our very own stand displaying our guides and workbooks around the topic of Eating and Drinking Well with Dementia. These were very popular with attendees and helped showcase the work that the centre does. The stand was run by Caroline Jones (Administrator for the centre) and Dr Michele Board (Co-Director of the centre).
As part of the conference Dr Michele Board was giving a talk about 'Insight into the Lived experience of Living with Dementia – A Virtual Reality Experience'. Having spoken to a lot of attendees in the morning ahead of Dr Michele Board's talk in the afternoon, they were all very much looking forward to hearing Michele speak.
Overall, it was a very worthwhile conference to attend having met a variety of useful contacts from the care industry and it also really helped raise awareness of the work that the Ageing and Dementia Centre does.
Image of the Eating and Drinking Well with Dementia: A Guide for Care Staff that was on display.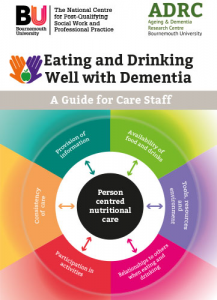 Image of the Eating and Drinking Well: Supporting People Living with Dementia workbook  that was on display.