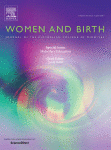 Congratulations to Dr. Alison Taylor and her Ph.D. supervisors on the acceptance of the paper

''Scrutinised, judged and sabotaged': A qualitative video diary study of first-time breastfeeding mothers'

by Midwifery (published by Elsevier) [1].  This is the second paper from Alison's extremely interesting Ph.D. research, the first one was accepted late last year.  The first article 'The therapeutic role of video diaries: A qualitative study involving breastfeeding mothers' was accepted by the international journal Women & Birth  [2].  Alison is Senior Lecturer in Midwifery in the Centre for Midwifery, Maternal & Perinatal Health (CMMPH) and Infant Feeding Lead in the Faculty of Health & Social Sciences.  Her co-authors are Professor Emerita Jo Alexander, Prof. Edwin van Teijlingen (in CMMPH) and Prof. Kath Ryan based at the University of Reading.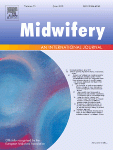 Reference:
Taylor, A.M., van Teijlingen, E., Ryan, K., Alexander, J.,  2019,

Scrutinised, judged and sabotaged': A qualitative video diary study of first-time breastfeeding mothers. Midwifery, 75: 16-23.
Taylor, A.M., van Teijlingen, E., Alexander, J., Ryan, K., 2018, The therapeutic role of video diaries: A qualitative study involving breastfeeding mothers, Women and Birth, (online first) DOI. 10.1016/j.wombi.2018.08.160