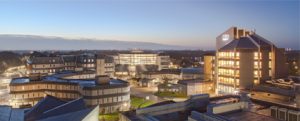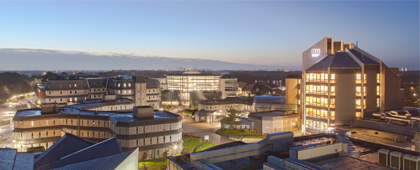 BU2025 sets out ambitious plans and targets for research at BU. In support of these, an exciting new opportunity has been developed.
In recognition of the important contribution that early career academics play in driving research for the future, we are delighted to be launching the BU Academic Targeted Research scheme to attract and recruit talented individuals in targeted research areas. We will employ up to six new Senior Lecturers with significant postdoctoral expertise (or of comparable experience) with outstanding potential in alignment with one of six targeted research areas:
Technology for behavioural change
AI – with a focus on medical imaging
Evidence-based persuasive communication for public health
Immersive environments for disaster
Sustainability consumption and impact
Sport and Sustainability
We wish to recruit a diverse cohort of individuals with the motivation to become future academic leaders in their field. As an academic at BU, successful candidates will develop their career in exciting work environments, be provided with a high level of dedicated time to drive research activity and build capacity, and have the freedom to develop their research interests within the targeted areas. BU is committed to Fusion and as such successful candidates will also have the opportunity to contribute to the education and professional practice activities within their Department.
To support these roles and accelerate their careers, BU will provide three years of full-time salary (or part-time equivalent) and reasonable costs directly related to the proposed programme of research activities (up to £10k per year). The standard Academic Application Form must be completed and in all cases accompanied by the BU Academic Targeted Research scheme application form, which will propose the research activities and request funding.
To find out more about these exciting opportunities, please read the scheme guidance and visit the BU website.
Any enquiries about the scheme should be directed to researchfellowships@bournemouth.ac.uk. If your enquiry is about applying under one of the targeted research areas and you want to know more about this then please go to our website to find the academic contact for each area.