Our editorial today in the Nepal Journal of Epidemiology highlights some of the key issues related to COVID-19 related to a low-income country such as Nepal [1].  There are various Public Health challenges to preventing the spread of COVID-19 in South Asia including Nepal. Learning from the  COVID-19 outbreak in China, there will be slowdown of economic activity with damaged supply chains which impact upon the public health systems in Nepal. Moreover, there is limited coordination among different stakeholders in healthcare management with few policies in place for infection prevention and control, shortage of testing kits and medical supplies (shortages of masks, gloves), and poor reporting are major challenges to be tackled in case of the COVID-19.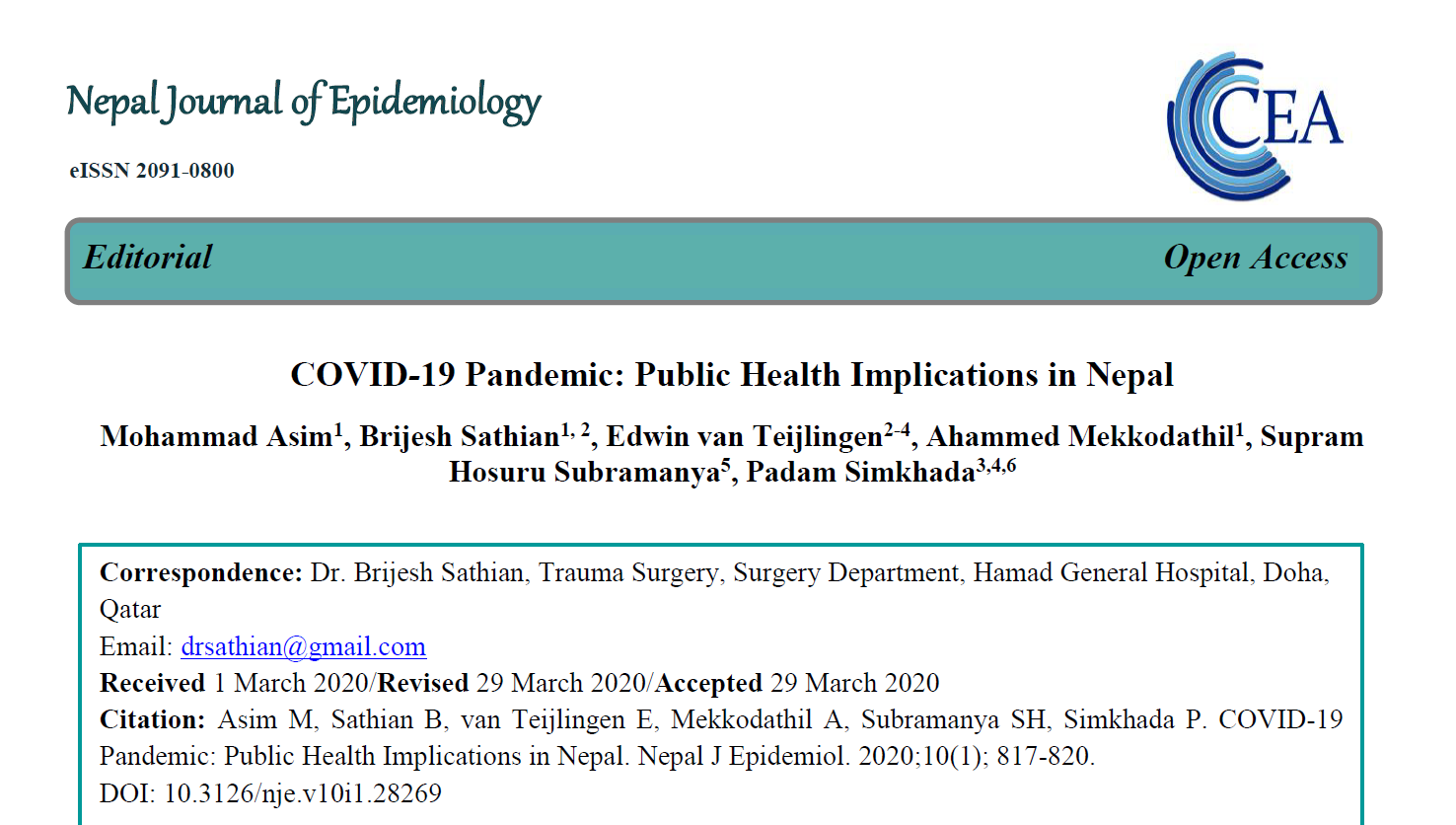 All South Asian countries are vulnerable to a mass outbreak with high population density in cities which is challenging to create social distancing, made worse by generally poor hygiene and often low (health) literacy. Additionally, some COVID-19 cases remain asymptomatic; so it is difficult to predict the epidemic outbreak that may introduces further difficulty in diagnosis of newer cases. Finally, healthcare workers across the globe were infected at high rates during the MERS and SARS outbreaks, so Nepal has to initiate health workers' training including simulation exercises to provide health staff with a clearer picture of the complexities and challenges associated with COVID-19 and containing potential outbreaks.
This editorial has a very different time span between submission and publication than the one highlighted last week on the BU Research Blog (see details here!).  This  COVID-19 editorial took exactly one month between submission and publication, the one mentioned last week took  three-and-a-half years between submission and publication.
Prof. Edwin van Teijlingen
CMMPH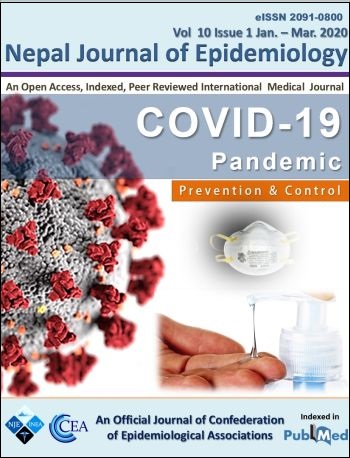 Reference:
Asim, M., Sathian, B., van Teijlingen, E.R., Mekkodathil, A., Subramanya, S.H., Simkhada, P. (2020) COVID-19 Pandemic: Public Health Implications in Nepal, Nepal Journal of Epidemiology 10 (1): 817-820. https://www.nepjol.info/index.php/NJE/article/view/28269