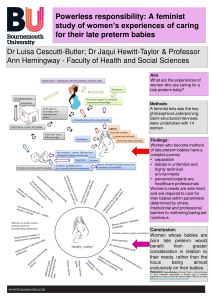 Five FHSS academics have presentations and/or posters at this year's Virtual International Day of the Midwife (IVDM) conference.  Dr. Luisa Cescutti-Butler  (Senior Midwifery Lecturer in  the Centre for Midwifery, Maternal & Perinatal Health (CMMPH) and Dr. Humaira  Hussain have an online presentation 'on the topic of Making discoveries through research: midwifery student's perceptions of their role when caring for pregnant women who misuse substances: neonatal simulators as creative pedagogy'.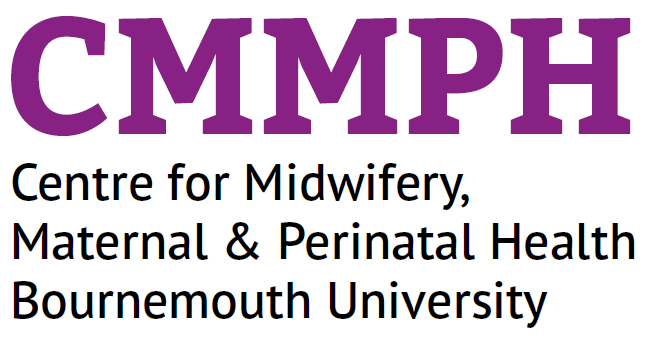 BU Midwifery Lecturer Denyse King also in CMMPH has been interviewed by the VIDM her poster on her PhD research around Virtual Reality Learning Environments (VRLE), which can be offered as a computer-generated virtual simulation of a clinical workspace.
Whilst Dr. Luisa Cescutti-Butler,  Dr. Jacqui Hewitt-Taylor and Prof. Ann Hemingway have a poster  'Powerless responsibility: A feminist study of women's experiences of caring for their late preterm babies' based on Luisa's PhD research.  Last, but not least, FHSS Visiting Faculty and holder of a BU Honorary  Doctorate Sheena Byrom is key note speaker at the week's IVDM conference!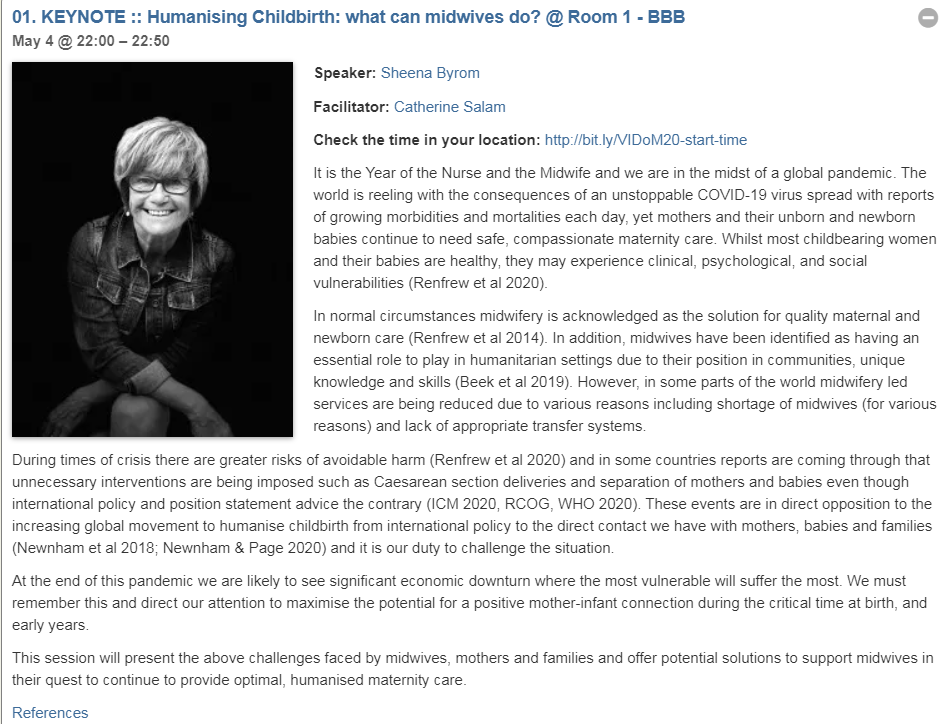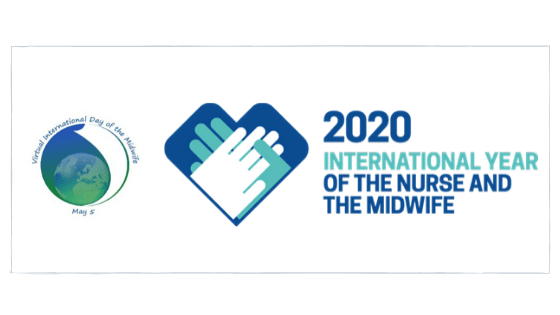 Congratulations!
Prof. Edwin van Teijlingen
CMMPH