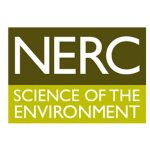 Deadline for Expressions of Interest: 14 May 2020 at 16:00
The EPSRC Digital Economy Theme welcomes Expressions of Interest for a one-day virtual workshop to explore how research can tackle the challenges in establishing a Sustainable Digital Society.
It is intended that the outputs of the workshop will be used to scope a Digital Economy Theme call to be funded by EPSRC for up to £5m.
The virtual workshop will be held on Thursday 11 June 2020.
For more information, see the NERC website.