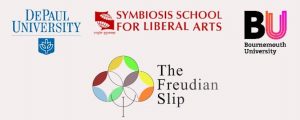 On 17th September 2020 students from DePaul University, USA; SSLA, India, and Bournemouth University engaged in an online dialogue exploring the effects of the current pandemic and their understanding of Psychology.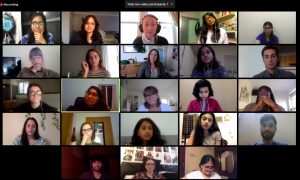 This was one of the initiatives of the SSLA Psychology Association (with inputs from Drs Anita Patankar, Dr Shweta Sinha Desphpande, Dr Gayatri Kotbagi, Athiya Fatima) and most students who participated from BU were those who were part of the UKIERI (Prof. Edwin  van Teijlingen, Dr Shanti Shanker, Jana and Sarah (Global Engagement Team)) Research and Mobility Exchange Program. Inputs from Dr Verena Graupman whose work brings in aspects of cultural diversity and discussions about the social groups were invaluable!
Through the discussion some of the points that left us thinking included:
1) Using the term Physical Distance: When students brought this up, this point touched my heart. As currently across the world – using the term Social Distancing – probably brings in more sense of isolation. What we need to maintain is, "Physical Distance". Especially, keeping physical distance can still allow us to connect emotionally and socially using online media.
2) Being kind and ensuring self-care: In the face of uncertainty and the role that technology and media are playing – it is really important that all of us do focus on self-care. Each of us needs to find what works for us, and remind ourselves to do things that help us relax, take care of ourselves, and remind ourselves to be more flexible (especially when faced with uncertainty).
3) Pausing before responding: As students or people who are more aware of the subject of Psychology – using this knowledge helps us respond to the triggers of stress. We need to remind ourselves and others that there is a bio-psycho-social cycle, which is one of the beliefs that our body changes when confronted with stress and affects our thoughts and behaviors. However, PAUSING (Taking a breath) and finding ways to calm ourselves when faced with anxiety, stress, and uncertainty helps us deal with the situation better. This comes with regular self-care and practice to relax! So share your experiences and you will realize that you are not alone!
It was an excellent platform to see students across countries shared their lived experiences and the way they cope with cultural and societal pressures, in the face of this pandemic!