Please tell us about the social, cultural and community events that you've been involved with by Friday 30 October!
BU is currently compiling the data for the annual Higher Education – Business & Community Interaction (HE-BCI) survey. Data returned is used to calculate our Higher Education Innovation Funding (HEIF) grant and feeds into our Knowledge Exchange Framework (KEF) submission, so it's really important that we can provide an accurate picture.
We are asked to submit details of social, cultural and community events designed for the external community (to include both free and chargeable events) which took place between 1 August 2019 and 31 July 2020.
Event types that should be returned include, but are not limited to: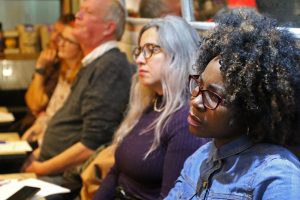 public lectures
performance arts (dance, drama, music, etc)
exhibitions
museum education
events for schools and community groups
festival activity
media engagement
We cannot return events such as open days, Student Union activity, widening participation activity, commercial conferences, talks for academic audiences etc.
All events that we ran as part of the Arts by the Sea, ESRC Festival of Social Science and Cafe Scientifique series have been collated on your behalf centrally, so there is no need to add these.
If you have been involved with any other event which could be returned, please could you visit the SharePoint site and input further details about the event. The deadline for entries is Friday 30 October.
The site contains further guidance about eligible activities and a set of FAQs. If you have any further questions, please contact Genna del Rosa.