Funding from the Global Challenges Research Fund has enabled Bournemouth University academics to undertake cutting-edge research in partnership with organisations in developing countries. These projects help to build collaborations with researchers, policy-makers and practitioners in developing countries, ensuring that the outcomes of the research have tangible outcomes for people in those countries. In February, we are sharing stories about BU's GCRF research.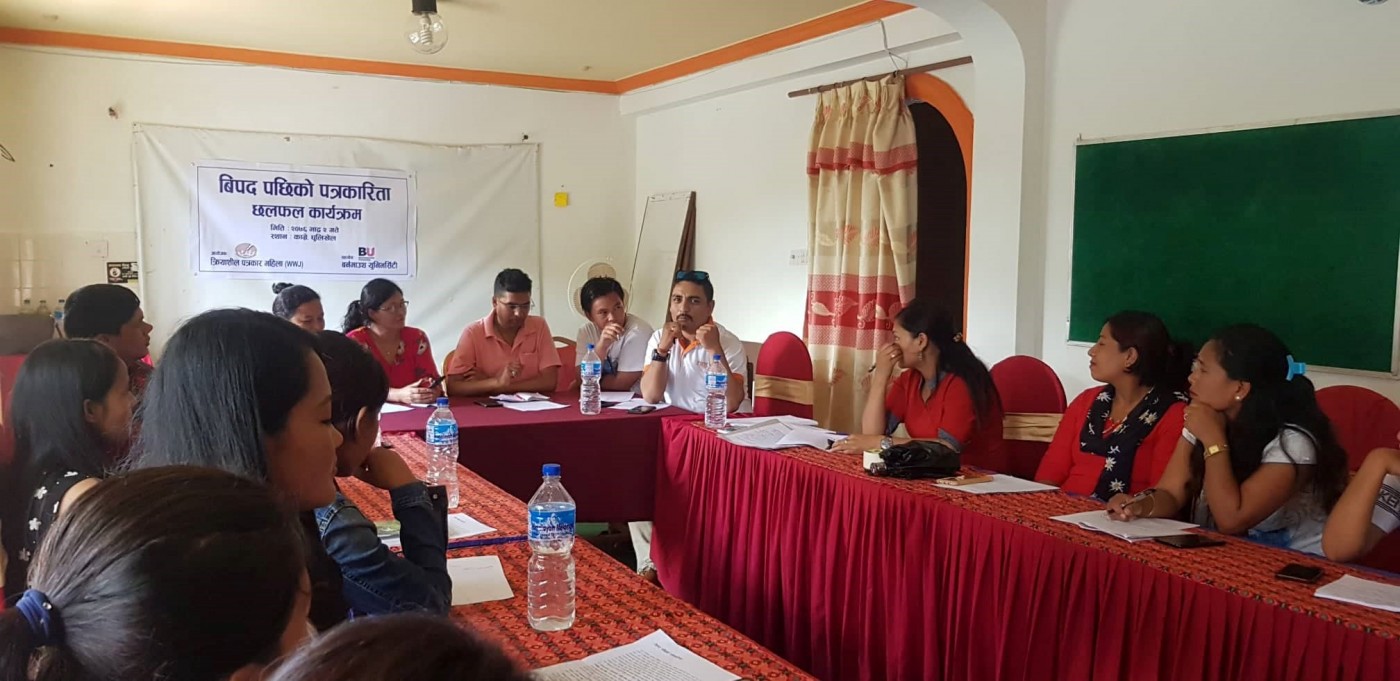 In Nepal, one of the most disaster-prone nations in the world, Professor Einar Thorsen and Dr Chindu Sreedharan are undertaking research to understand the challenges that journalists face in reporting on disasters and to strengthen editorial preparedness by building capacity among journalists and journalism educators. The original Aftershock Nepal project brought together a team of 38 journalism students and seven staff members from five universities around the world. They travelled to the Himalayan country in the run-up to the first anniversary of the 2015 Nepalese earthquake, capturing stories which explored loss, recovery and life after the catastrophe, in a bid to help the Nepalese people. The project produced a single-issue news site, with an alternative, people-centred coverage on post-disaster Nepal.
GCRF funding enabled the publication of the project's first report in September 2018 entitled Voices from Nepal: challenges faced and lessons learnt in post-disaster journalism. This was followed a year later with the publication of a bilingual book with UNESCO in Kathmandu and two years later with the publication of a bilingual report in Nepali and English that mapped the impact of COVID-19 on journalists in Nepal.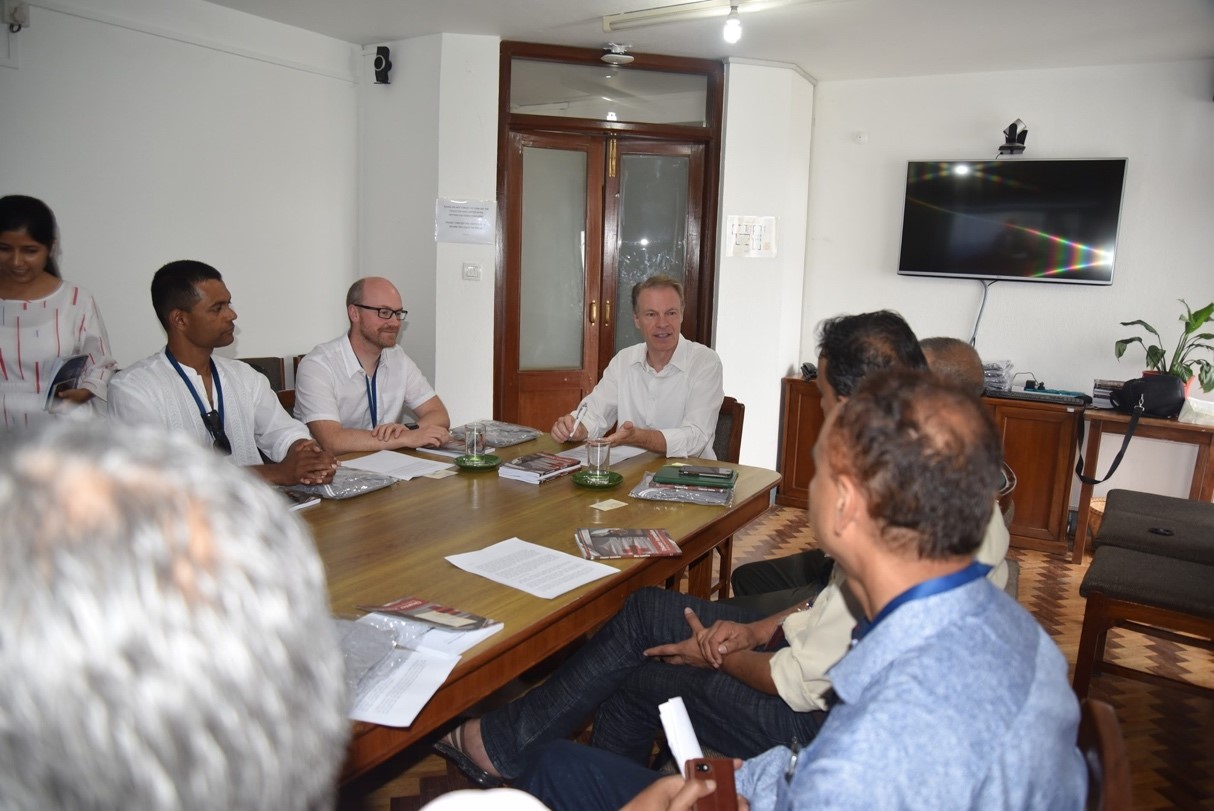 Summer 2020, in cooperation with the Kamana Group, one of Nepal's leading media houses, saw development of the nation's first disaster journalism editorial policy, Reporting Disasters: Code of Conduct and Reporting Guidelines. Further, to address the gendered challenges in Nepali journalism, the project worked with the Working Women Journalists (WWJ) to deliver four training workshops. A peer-support network for female journalists was also established.
GCRF funding was instrumental in establishing the Disaster Journalism Network, a collaborative of six news organisations, in July 2020. Based on the information available, this is the world's first disaster journalism network run solely by women journalists.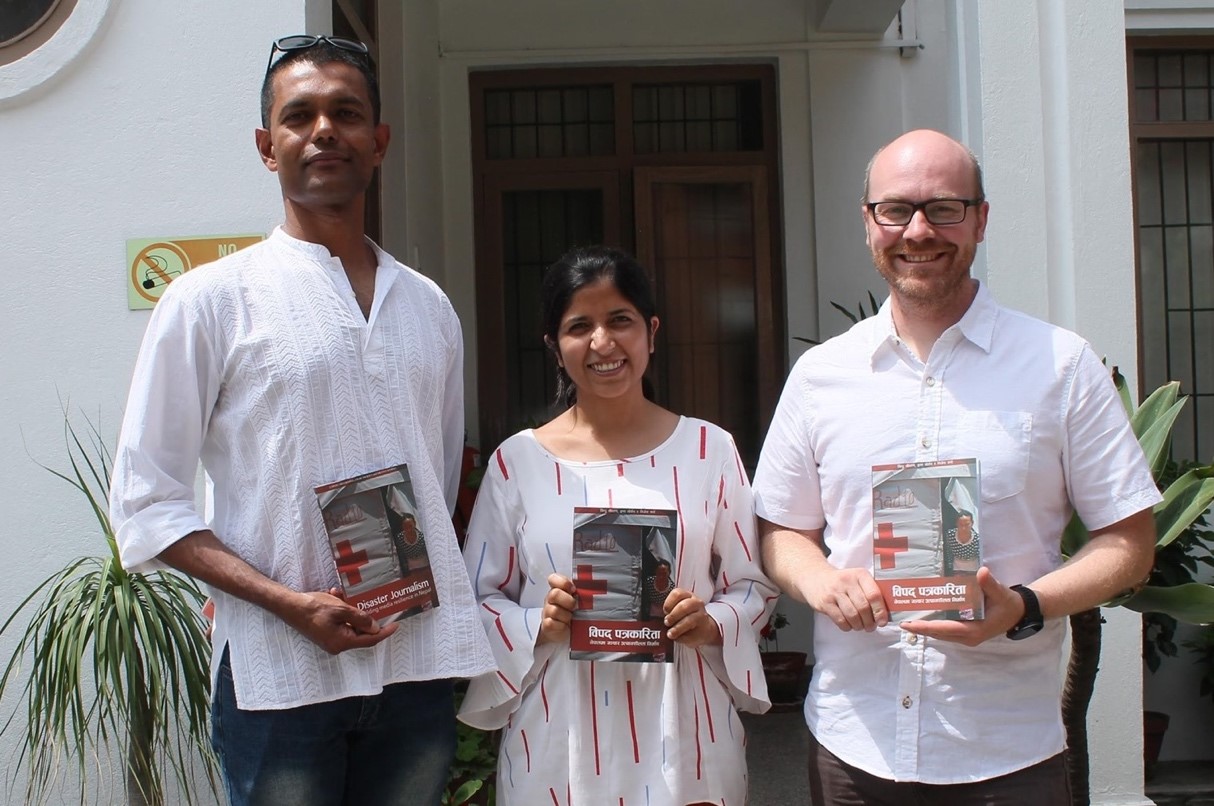 The benefits and impacts to Nepal include:
Policy changes and practices of news organisations, UNESCO, and the Nepal government. The Kamana Group adopted a disaster-specific editorial policy to guide its news coverage. Similarly, the project recommendations made a "valuable contribution" to policy research in Nepal's Ministry of Women, Children and Senior Citizen, influencing its "thinking on gender mainstreaming and women empowerment in the media industry".
Policy changes and working practices of three national journalism organisations. The project brought about changes within the Federation of Nepali Journalists and Working Women Journalists, which adopted resolutions to committing action on disaster resilience.
Capacity-building for 105 journalists and changes in curricula and pedagogical approaches. This was achieved via workshops delivered in partnership with the Nepal Press Institute, Disaster Journalism Network, Tribhuvan University and the Kantipur City College.
Read more about Aftershock Nepal on the project website: https://www.bournemouth.ac.uk/research/projects/aftershock-nepal-changing-perceptions-through-sustained-crisis-journalism.