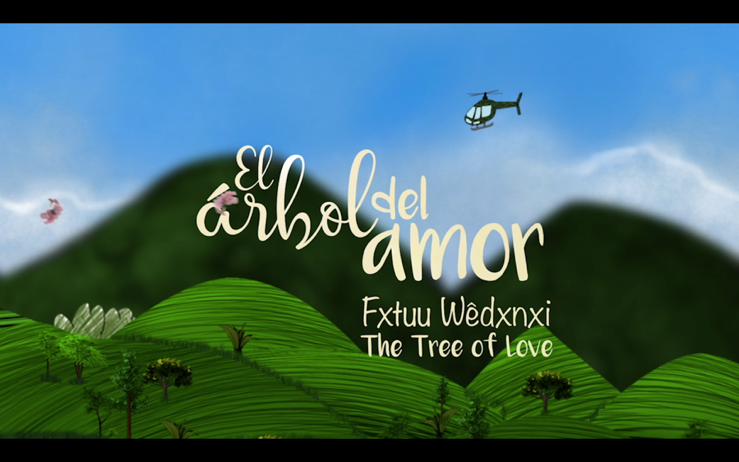 In February, we are sharing stories about BU's research funded from the Global Challenges Research Fund. This funding enables BU academics to undertake cutting-edge research in partnership with organisations in developing countries. These projects help to build collaborations with researchers, policy-makers and practitioners, ensuring that the outcomes of the research have tangible outcomes and impacts for people in those countries. This research was able to continue, despite the travel restrictions due to the pandemic, predominantly by redesigning the projects to reduce BU staff travel and increase local delivery in the beneficiary countries. This change in delivery was beneficial to the research as it encouraged greater partnership working, ensured projects were led by in-country organisations, and will help in the long-term to ensure projects are sustainable after GCRF funding ends.
In Colombia, Professor Stephen Jukes is led a project to contribute to peace and reconciliation after 50 years of internal conflict. The research team worked with children caught up in the conflict – some forced to become child soldiers for FARC guerrillas – and who were engaged in a process of re-integration. The project, which concluded active research and dissemination end-2019, was based in an indigenous community of Colombia. It used an autobiographical approach to re-construct experiences of conflict and highlighted challenges of re-integration by presenting the children's testimonies through an animated documentary film designed to promote social inclusion.
The research was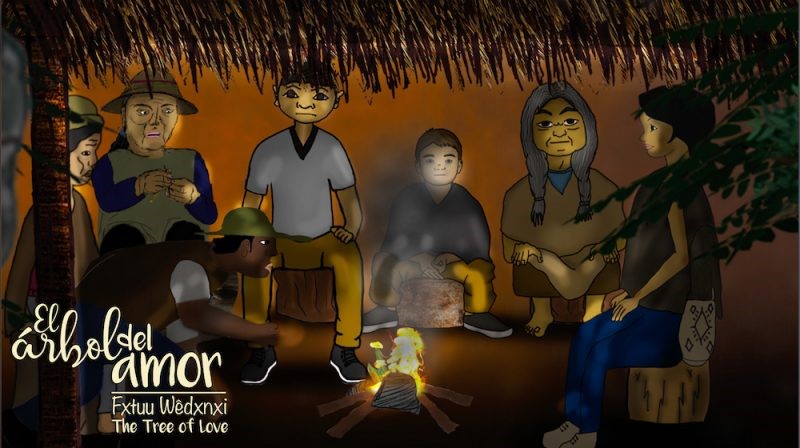 carried out with three charities in Colombia. The Norwegian Refugee Council in Bogota helped identify an indigenous community in Jambaló, home to the Nasa people where large numbers of former child soldiers were being re-integrated. Two other charities were involved. Fondación Fahrenheit 451 promotes human rights and engages with marginalised communities; Fondación Tyet promotes the rights of indigenous communities, particularly women and children. Everyone worked together, designing research, taking part in workshops, and disseminating findings.
Public screenings of the film were held in Bogota, with a premiere held at a public cinema and open to journalists, academics and NGOs. It was also screened at Los Andes University in Bogota and at Ben Posta, a refuge for young people caught up in the conflict. The charities now draw on the film to support their own work.
The project had a personal impact on the lives of participants. They have set up their own animation studio and testified to the confidence the project gave them to speak publicly about their experiences. Furthermore, the project led to an institutional impact generated by screening the film, testimonies from participants and a panel discussion at the Colombian Truth Commission in Bogota. The Commission confirmed it had accepted the film as a submission to its three-year project of listening to testimonies from all sides of the conflict. Previously they would only accept oral or written accounts.
Colombian senator Feliciano Valencia will use the project to support his work in defending the rights of indigenous people in Colombia. The project was featured in a front-page story in the Colombian daily, El Espectador and podcast: https://www.spreaker.com/user/el_espectador/podcats-arbol-del-amor. It was also featured on Global Voices: https://rising.globalvoices.org/blog/2019/11/01/the-story-behind-el-arbol-del-amor-an-animated-documentary-from-colombias-indigenous-nasa-community/#.
You can watch the film here: https://comisiondelaverdad.co/actualidad/noticias/ninos-y-jovenes-relatan-sus-vivencias-en-el-conflicto.