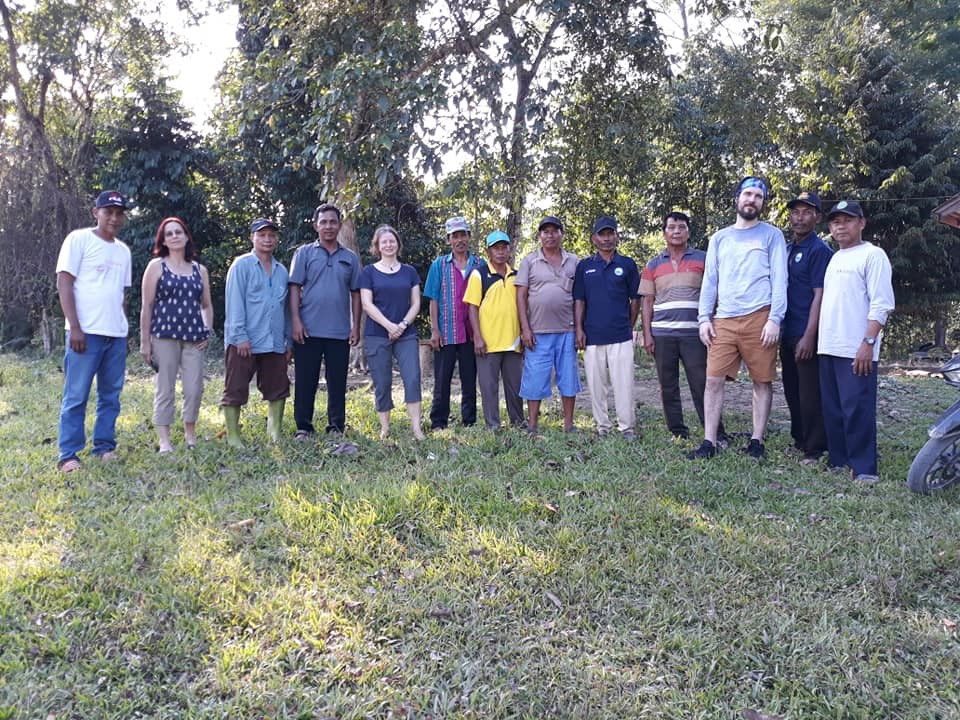 In February, we are sharing stories about BU's research funded from the Global Challenges Research Fund. This funding enables BU academics to undertake cutting-edge research in partnership with organisations in developing countries. These projects help to build collaborations with researchers, policy-makers and practitioners, ensuring that the outcomes of the research have tangible outcomes and impacts for people in those countries. This research was able to continue, despite the travel restrictions due to the pandemic, predominantly by redesigning the projects to reduce BU staff travel and increase local delivery in the beneficiary countries. This change in delivery was beneficial to the research as it encouraged greater partnership working, ensured projects were led by in-country organisations, and will help in the long-term to ensure projects are sustainable after GCRF funding ends.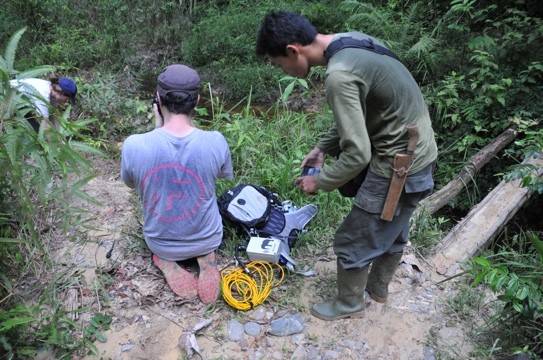 In 2018-19, Professor Amanda Korstjens started a project to support local communities in Sumatra, Indonesia in their efforts to protect wildlife and rainforest environments. Collaborators include Dr Abdullah from Universitas Syiah Kuala, Rudi Putra from Forum Konservasi Leuser, Matt Nowak from Sumatran Orangutan Conservation Programme, and the Aras Napal community group. The research was developed based on the requests of the partners.
In 2019-2020, the team continued to build on those activities, supported by Bournemouth University and some external (ASAB) funds. They work with rural communities, conservationists and academics to develop sustainable solutions. The project: 1) identifies actual and perceived human-wildlife interactions (MRes thesis 2019); 2) develops bespoke mitigation strategies integrating local and scientific knowledge (mitigation guide in Indonesian & English); 3) develops an automatic biomonitoring tool as an early warning system (Open Field Recorder build instructions, further work continuing); 4) develops dialogue and understanding of human-wildlife co-existence and global change through arts (Inaudible 2019 ongoing; The Sleeping Tree 2020, publication in Indonesian & English); and 5) supports Indonesian nationals to publish internationally (through joint research projects, workshops and lectures in Indonesia and by hosting an Indonesian academic at BU). Pathways to impact include arts activities, reports to local authorities, social media activities, skills training in Indonesia, publications and workshops.
The project has resulted in a greater understanding of the issues surrounding human-wildlife conflict in the region and its impact on the communities is helping conservation organisations in their work. For example, with community conservation group Aras Napal 242, the research team developed a guide of local animal species and a poster to help them promote the area for local tourism and crop-foraging mitigation guides (links on the website https://go-leap.wixsite.com/home/publications).