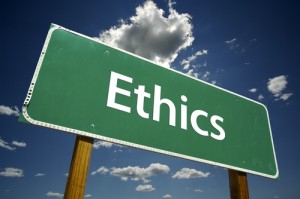 Since 2014, the Social Sciences & Humanities (SSH) and Science, Technology & Health (STH) Research Ethics Panels have reviewed and continue to review ethics checklists submitted by staff and postgraduate research students (above minimal risk only). Their role is to review the ethical aspects of the study to facilitate high quality, safe research practice.  This may be involve a light-touch process if the research is deemed low risk, or it may include an interview with the Panel if it is assessed as above minimal risk.
When first established, the Panels were chaired by Dr Sean Beer (SSH REP) and the late Prof Holger Schutkowski (STH REP) who worked hard to establish the process we have today.  The current Panel Chairs are Profs Jonathan Parker (SSH REP) and Sam Porter (STH REP) who picked up the reins in February 2019 to continue and champion the work of the Panels and who work tirelessly to support our research community.
The Chairs are assisted by Deputy Chairs, Prof Richard Berger (SSH REP) and Dr Jayne Caudwell (STH REP) and academics colleagues from across BU and representatives from Professional Services and independent lay members.  Together, members have a wide range of experience and expertise.  This allows the Panel to provide well structured, consistent and balanced opinions when considering the ethical viability of projects submitted for review.
Support for the panels is provided Sarah Bell (SSH REP), who is the University's Research Governance Advisor, and Suzy Wignall (STH REP), who is the Clinical Governance Advisor. They are happy to answer any queries that you may have.
Going through the process of an ethics review shouldn't be a tick box exercise that is forgotten about once a favourable opinion is secured.  This isn't what the process is about.  Ethical issues can occur at any time throughout the life cycle of a research project – when recruiting participants, in process of analysing data, in the reporting of research results.  Your ethics review is a living document that should be referred to and updated as and when appropriate.
Members are approachable should you have questions before you submit an ethics checklist and there is plenty of guidance available via the research governance & integrity website.  Never think you are alone in the process.  We are here to help and be a source of support throughout the life cycle of your research project.