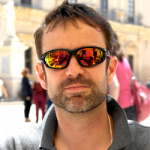 Tuesday 13th April – Thursday 15th April 2021
New to publishing or in need of some direction or coaching?
This three-day Writing Academy will help you to develop the skills required to improve the quantity and quality of your publications and to develop a publication strategy which best represents you as an academic.
You'll have access to Patrick Brindle, an external consultant who will advise you on techniques and style. You will also have the opportunity to discuss your ideas and issues with your peers.
The program and objectives for Writing Academies are as follows:
Day 1. Planning and writing your research article
Day 2. Developing a Strategy for Getting Your Articles Published, Read and Cited
Day 3. Writing Day – to put into action everything discussed over the proceeding days
You will also have the opportunity to discuss your publishing goals and prepare a plan to accommodate writing within your day to day routines.
Patrick divides his time between his training and consultancy business – Into Content – and his work for City, University of London. At City he is Programme Director on the Publishing MA and International Publishing MA. Patrick has a PhD in History from Cambridge University, and has worked in editorial positions across the social sciences at Pearson Education, Oxford University Press and SAGE Publications.  Patrick provides staff and PhD level training on book and research paper writing, and on general publishing strategy, to a range of universities, including Oxford, UCL, Leicester, Royal Holloway, the SRHE and the ESRC's National Centre for Research Methods. He also has a specialism in helping academics in writing about methodology.
See here for more information and to book.
If you have any queries, please contact RKEDF@bournemouth.ac.uk.