Celebrating BU's impact case studies for REF 2021
Enhancing scientific practice & communication and enabling strategic and financial growth through science-art collaboration
Research area: Art & Design
Staff conducting research: Vicky Isley, Paul Smith
Background:
boredomresearch is a collaboration between artists Isley and Smith, who are internationally renowned for their projects combining art, science and technology. Both were research lecturers at BU's National Centre for Computer Animation from 2005-20. Three interdisciplinary art-science research projects were featured in the impact case study.
Working with Oxford University neuroscientists, Isley and Smith's Dreams of Mice (2015-2016) captured data displaying the patterns of neuron activity in sleeping laboratory mice. The artwork enabled complex neuroscientific research to be disseminated in a form understood more intuitively by experts and non-experts alike.
AfterGlow (2016) is a real-time digital animation depicting malaria transmission, created in collaboration with Glasgow University. It leads the viewer on a visual journey through a landscape illuminated by glowing spirals, representing mosquito flight paths and infected blood, thereby illustrating the intimate relationship between disease and its environment. AfterGlow won the prestigious moving image Lumen Prize award in 2016 and has been exhibited all over the world.
For Robots in Distress (2016-2019), boredomresearch worked with computer scientists from Austria's Graz University during the creation of the world's largest robot swarm – designed to monitor pollution in Venice Lagoon. Isley and Smith created an animation visualising emotional robotics, depicting a murky underwater world populated by small glowing robots seemingly helplessly navigating the hazards of plastic waste.
The impact:
By representing research data in visual, intuitive formats, boredomresearch provided their scientific collaborators with a fresh outlook, encouraging questions and insights into abstract concepts at the frontiers of research. As well as communicating research, all three art-science projects exemplified and promoted the actual practice of communicating science through art.
More than three million engagements from scientists, industry, civil society, policymakers and the public were recorded for the Silent Signal exhibition, which featured AfterGlow. BU research insights also enabled organisations to grow financially and strategically. The Biodesign Institute in Arizona used the BU findings to inform a successful $8.5m bid to establish the Arizona Cancer and Evolution Center. Animate Projects, which established the Silent Signal exhibition, exceeded their target audience of 24,000, thanks to AfterGlow contributing the "largest proportion of viewings of all commissioned projects". In Berlin alone, 84,000 viewed the film at a single screening, and it also helped Animate Projects extend their reach into Asia.
Restoring consumer trust in the insurance industry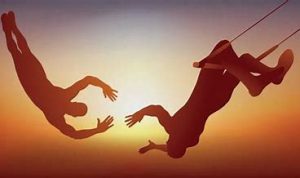 Research areas: Marketing, Strategy & Innovation, Retail Management
Staff conducting the research: Dr Julie Robson, Professor Juliet Memery, Dr Elvira Bolat, Samreen Ashraf, Kok Ho Sit
Background:
In 2016-17 Dr Robson and her team undertook two funded research projects to provide a greater understanding of trust, specifically the measurement of trust, trust erosion and trust repair. One project examined the trust repair process and mechanisms used in traditional and digital media within selected high-profile trust erosion examples.  The second project investigated trust repair in three very different high-profile contexts, including mis-selling in financial services.
This latter study identified the actions that organisations took to repair trust and how these actions influenced consumer attitudes towards, and trust in, the company and wider industry sector, taking into account different causes of trust damage. The outcome of the projects was a new management trust repair tool to help businesses better understand and respond to trust challenges. Specifically, it helps them to understand the conceptual differences between trust and trust repair. This tool is also is the first to initiate a framework offering a choice of mechanisms with which to repair trust. Details of the tool, and the step-by-step process to follow to restore trust, has featured in an online guide for practitioners
The impact:
By 2017, trust in the insurance industry had reached an all-time low, and a range of damaging practices, such as mis-selling, were assumed to be the cause. However, research was needed to identify accurately the specific causes and establish how to repair consumer trust.
Dr Robson worked with the Chartered Insurance Institute (CII) to develop a new Public Trust Index – shaped by BU's own trust repair tool – to measure and track changes in consumer confidence in insurance. The Index identified that the key problem in building consumer trust was the practice of dual pricing – whereby new customers get cheaper insurance than loyal customers. Based on this finding, the CII worked with the industry regulator to produce new guidelines which prevent this practice, therefore protecting customers from overpayment, and repairing industry trust.
Next post: identifying the risk of malnutrition in older people & enhancing patient recovery after surgery.