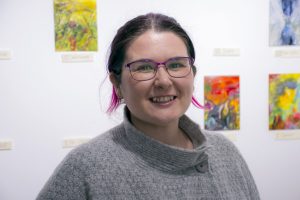 Dr. Ann Luce, Associate Professor in Journalism and Communication in FMC and her colleague, Dr. Ravivarma Rao Panirselvam, a psychiatrist in the Ministry of Health at Hospital Miri were honoured by The Honorable Dato Sri Hajah Fatimah Abdullah, Minister of Welfare, Community Wellbeing, Women, Family and Childhood Development in Sarawak, Malaysia earlier today (September 10th) for their work in creating guidelines for police on how to speak with journalists about suicide deaths and suicide attempts.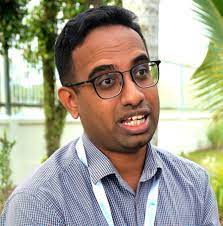 The guidelines were launched at a World Suicide Prevention Day event where policy makers, Members of Parliament and the Sarawak State Assembly learned about suicide prevention and discussed the decriminalisation of suicide within the country.
The guidelines, and an accompanying Z-fold flyer for police duty belts, have been distributed to officers within the Royal Malaysia Police in Sarawak. The guidelines advise police to identify a single point of contact (spokesperson) to discuss suicides with journalists and advise them on what type of information they should share with journalists and how to do this safely and responsibly. The guidance also states that police should avoid talking about specific suicide methods and locations of deaths. The guidelines also advise police to provide helpline information so journalists can educate the general population that suicide is a public health issue and not a criminal one.
While Malaysia's crude suicide rate is about 5.6 per 100,000 inhabitants and below the global crude rate of 10.6 per 100,000 people, suicide rates in Malaysia have been steadily climbing since 2010. With only one psychiatrist for every 200,000 residents in the country, Malaysia falls short of the World Health Organisation recommendation of one psychiatrist to 10,000 residents. Coupled with social stigma regarding mental health and growing mental health problems amongst young people, there is a push within the country to now decriminalise suicide.
Malaysia is believed to be one of about 20 countries around the world that still treats suicide as an illegal act. There are a further 20 countries which follow Islamic or Sharia Law where suicide or suicide attempts are illegal and can be punished with jail sentences.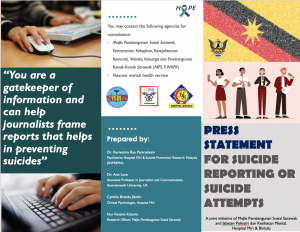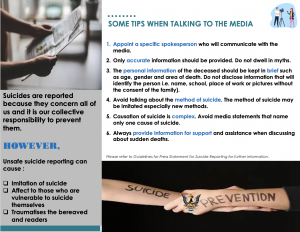 .