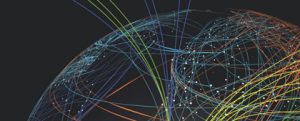 At Bournemouth University we collaborate with global institutions and organisations through our education, research and practice.
Our vision is that by 2025, BU will be recognised worldwide as a leading university for inspiring learning, advancing knowledge and enriching society through the fusion of education, research and practice.
In recognition of the important contribution that international academics play in driving research for the future, we are delighted to be launching the third round of the BU Global Visiting Fellowship (GVF) scheme. This aims to attract global research talent from our international priority partner institutions to collaborate with BU academics in our strategic investment areas:
Sustainability, Low-Carbon Technology & Materials Science
Assistive Technology
Medical Science
Animation, Simulation & Visualisation
Applications that incorporate social sciences and humanities are particularly welcome.
Each Fellowship is offered for a three year period to support the development of a collaborative partnership between the Fellow and their Bournemouth University host member of staff. Funding is available to support a range of activities that promote research collaboration between individuals and groups at both institutions. During their Fellowship tenure each Fellow will spend a minimum of one month (this can be spread across the three years) at Bournemouth University.
Fellows must be nominated by a member of academic staff at BU. The BU nominator will complete the Global Visiting Fellowships Application Form. The scheme can include additional BU staff members to be named, and we encourage incorporating early career researchers into the application. This collaboration will be expected to propose ambitious and innovative programmes of research and related engagement activities.
Applications are welcome from those who have had a career break or time in other roles; there are no time limits in respect of time spent outside a research environment. Global Visiting Fellowships may be held on a part-time basis in order to combine research with personal responsibilities. Applications are particularly welcome from women (as a GVF and/or BU nominator) and the panel reserve the right to apply a quota to the funding available for a minimum of one female GVF to be funded per round.
The closing date for the 2021/22 round is 18th March 2022.
To find out more details about this scheme and applicant eligibility (including who our international priority partner institutions are), please read the scheme guidance(pdf 350kb).
Contacts:
If you are from one of our international priority partner institutes, your research aligns with one of our strategic investment areas, and you would like an introduction to a BU academic to collaborate with, please contact: researchfellowships@bournemouth.ac.uk