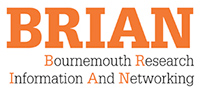 In approximately less than three weeks, we can all look forward to BRIAN getting a brand new look! 
There will be a planned upgrade to BRIAN taking place beginning the week commencing 19th April, during which time BRIAN will be unavailable for use. The planned upgrade is expected to take place all week, therefore we are hoping for BRIAN to resume running again by 25th April 2022 (if not earlier).
In the next few days, there will be a feature post on BRIAN on each day, showcasing the changes that you can expect from this upgrade. Today, we will start by showing you the "Homepage" when you first log into BRIAN –
Stay tuned for tomorrow's feature post where you can see how you can customise this homepage!
For any questions or queries you have regarding BRIAN, please email BRIAN@bournemouth.ac.uk