My name is Sulochana Dhakal-Rai. I am a final-year PhD student at Faculty of Health and Social Sciences (FHSS). My PhD research is related to factors affecting the rising rate of CS in urban hospitals in Nepal. There are several reasons to choose BU to do PhD study. Firstly,  this university offers strong professional orientation with focus on academic excellence and employability to multinational students from multicultural background. Secondly, it provides opportunities to students for undertaking  different activities, for example – international student exchange programme. I am always keen to be involved in such types of activities for my personal and professional development.
I applied for Turing Scheme Fund to do research activities in Nepal. The application process was very easy. I had received positive support from my supervisors and team of international grants. I was delighted to participate in international mobility, because I had a chance not only  sharing my research experience to student and teachers at Manmohan Memorial Institute of Health Sciences (MMIHS), Kathmandu, but also to do my own research activities (secondary data verification and analysis).

Although, it was hot weather, polluted and over-crowded  in Kathmandu, I enjoyed eating Nepali cuisine, meeting own people and speaking Nepali language. For me, there was not any problem in local language and culture. However, it was uncomfortable using public transport at times. I had suffered from of an episode of indigestion problem as well.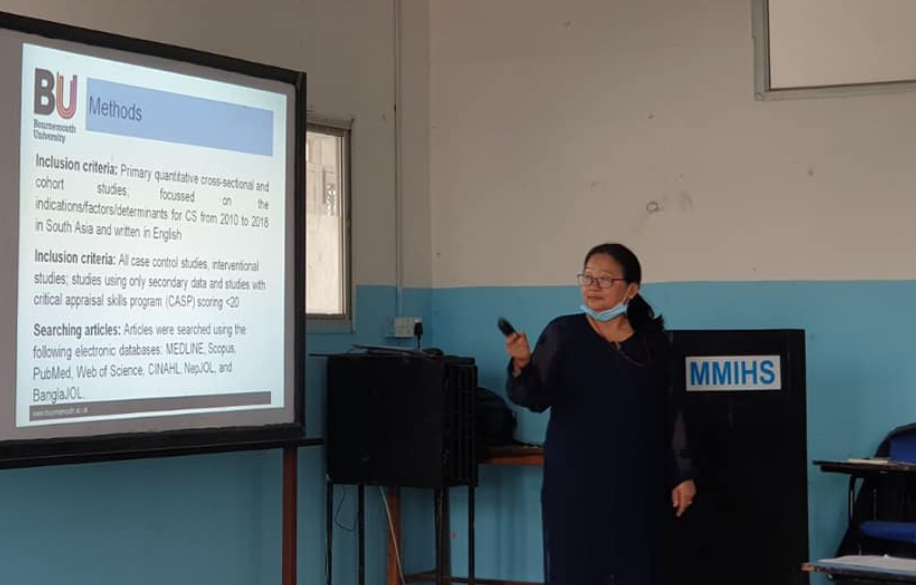 I loved meeting students and teachers of MMIHS. During my stay in MMIHS, I had the opportunity to share experience about my research study, using mixed methods in research study and my experience working as a foreign nurse in UK to relevant teachers and students. They were really good and inspiring people. I always received respect and support from them while I was there.
After this international activity, I have learnt how to work with people from different organisation and different place. I have developed my confidence in employability and career skills. I would like to express my thanks to Bournemouth University for providing me such a golden opportunity. I strongly recommend to other student at Bournemouth University to participate these kinds of international mobility programmes.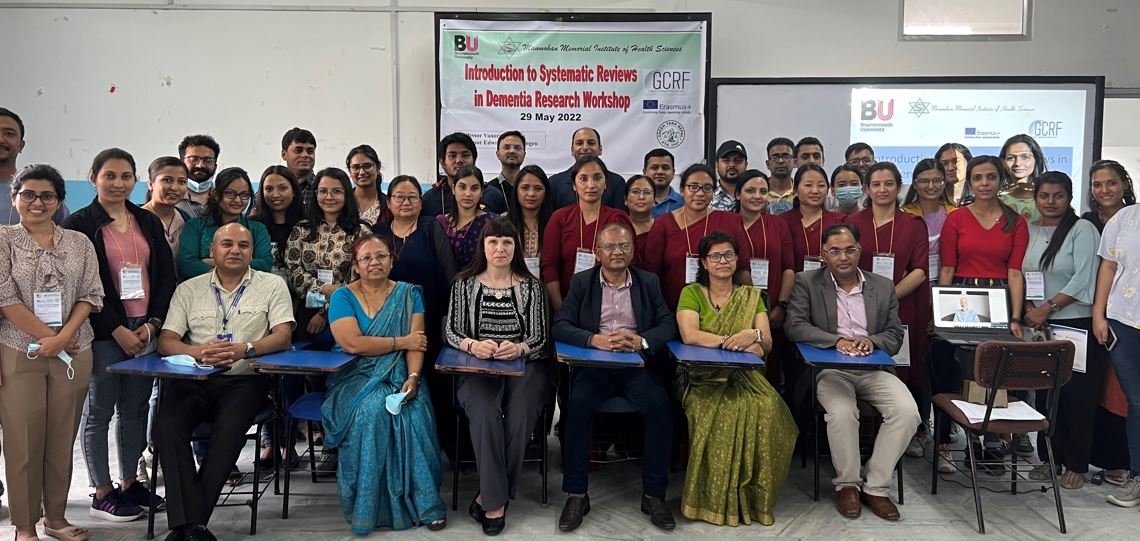 Sulochana Dhakal-Rai.