Professors Vanora Hundley and Edwin van Teijlingen in the Centre for Midwifery, Maternal & Perinatal Health (CMMPH) shall be traveling to Nepal tomorrow (22 May 2022) as part of the ERASMUS+ KA107 exchange between Bournemouth University and Manmohan Memorial Institute of Health Sciences (MMIHS) in Kathmandu.  They will be involved in teaching M.Sc. Public Health students as well as undergraduate Nursing students .  Furthermore, one-to-one tutorials have been planned with MMIHS health researchers.  There will also be sessions on academic writing and publishing following the recently published textbook Academic Writing and Publishing in Health & Social Sciences [1].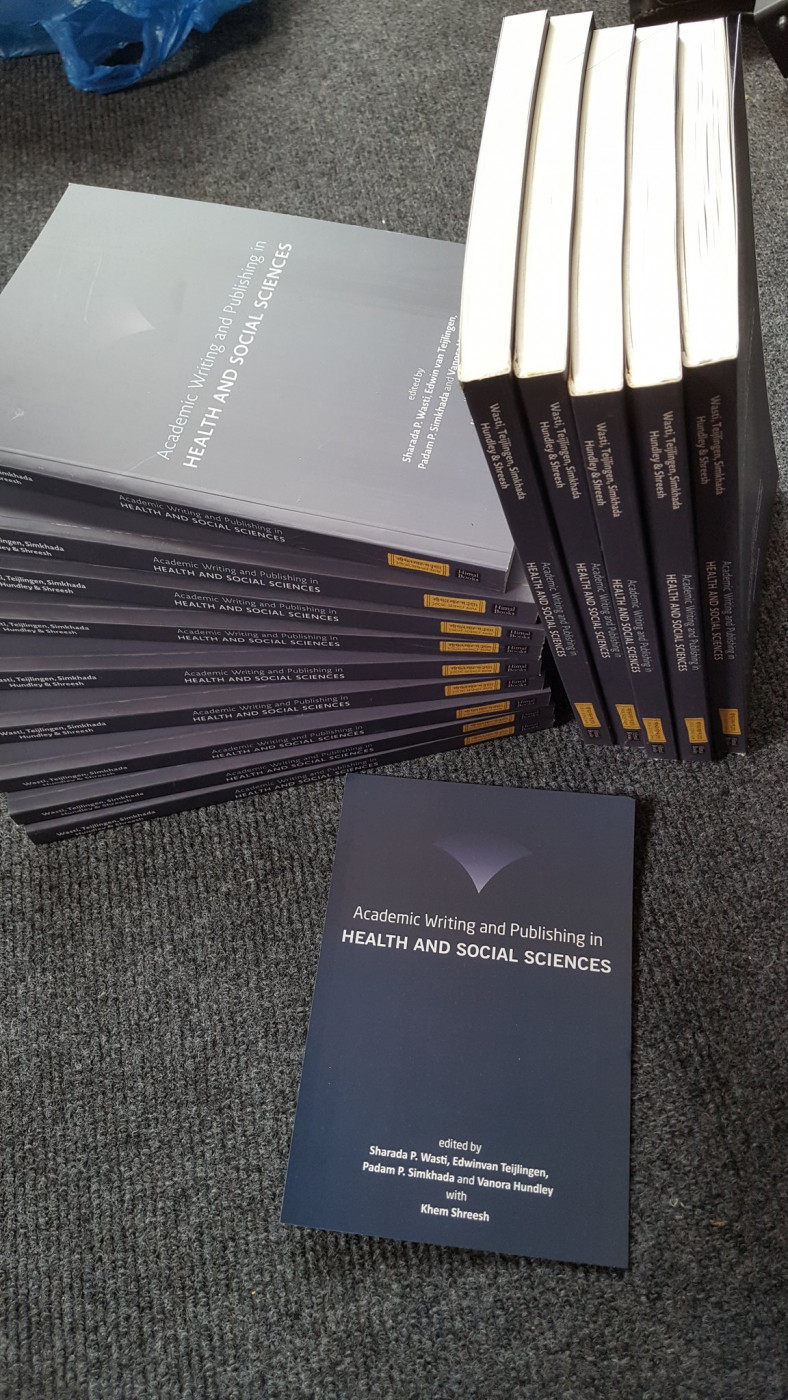 Earlier this spring Dr. Pramod Regmi, Senior Lecturer in International Health in the Department of Nursing Sciences, traveled to MMIHS as part of this exchange.  His visit in April 2022 included running the 'Migration and Health Research Capacity Building Workshop for Early Career Researchers' in Kathmandu.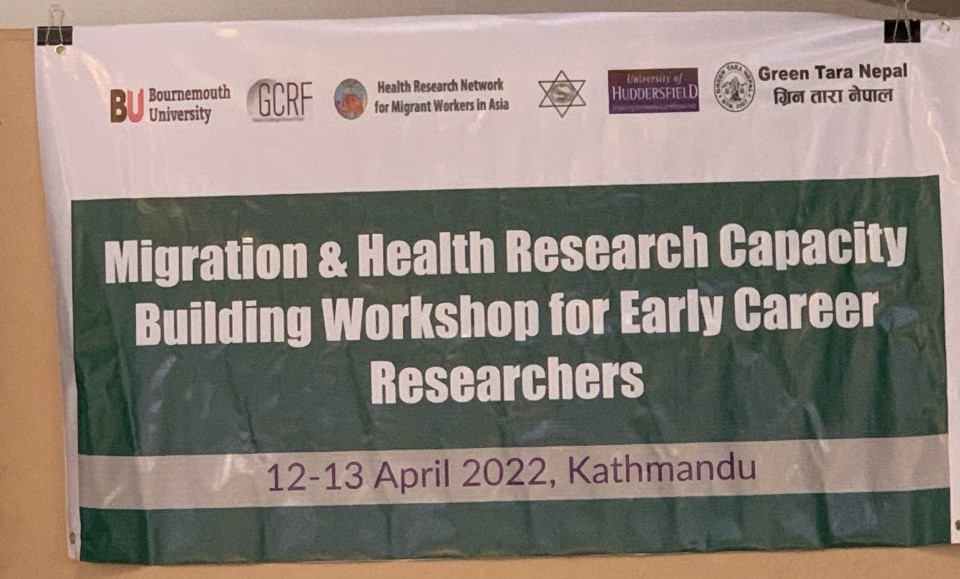 Bournemouth University organised this two-day event jointly with the University of Huddersfield, MMIHS, and the charity Green Tara Nepal.
Two current Faculty of Health & Social Sciences Ph.D. students are also benefittng from being involved in this exchange.  Yagya Adhikari returned back to the UK a week or so ago whilst Sulochana Dhakal-Rai will be arriving in Kathmandu tomorrow.  Both will use this ERASMUS+ opportunity to developed aspects of their Ph.D. thesis.
Reference:
Wasti, S.P., van Teijlingen, E., Simkhada, P.P., Hundley, V. with Shreesh, K. (Eds.) (2022) Academic Writing and Publishing in Health & Social Sciences, Kathmandu, Nepal: Himal Books.  [ISBN: 9789937117609]