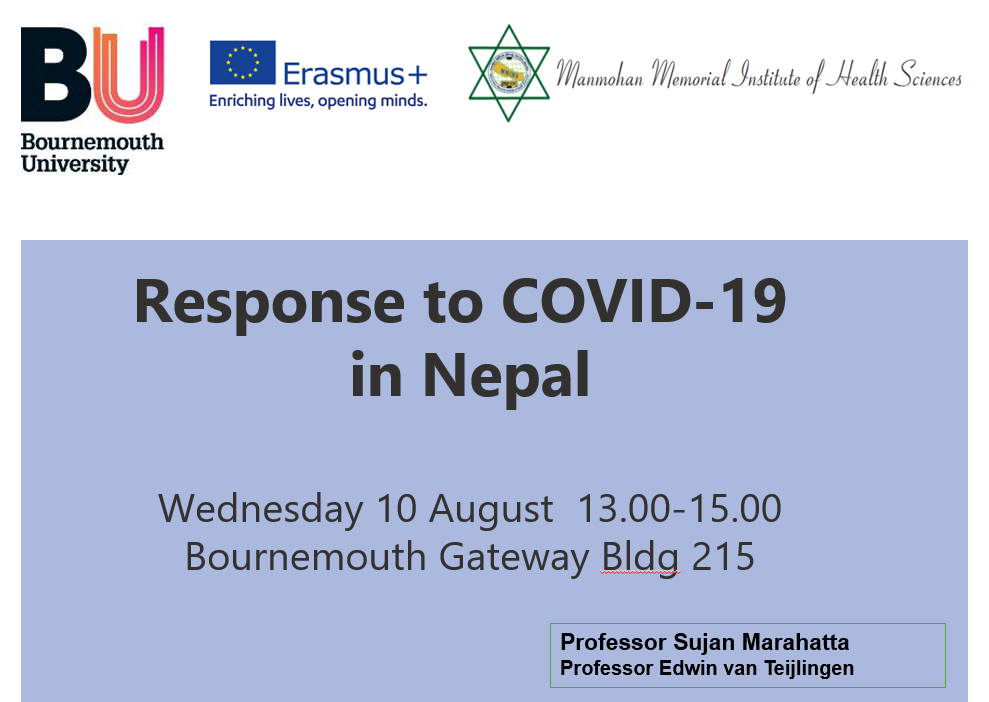 Yesterday (10th August) Prof. Sujan Marahatta from Manmohan Memorial Institute of Health Sciences (MMIHS) gave an insightful talk under the title 'Response to COVID-19 in Nepal' to colleagues at Bournemouth University. Prof. Marahatta arrived in the UK yesterday morning and straight off the bus from Heathrow  airport came to present in the Bournemouth Gateway Building.  He is at Bournemouth University as part of the ERASMUS+ Key Action 107 which includes the exchange of academic staff and students between the UK and Nepal, between BU and MMIHS.  His talk covered his role in writing the official report 'Responding to COVID-19'.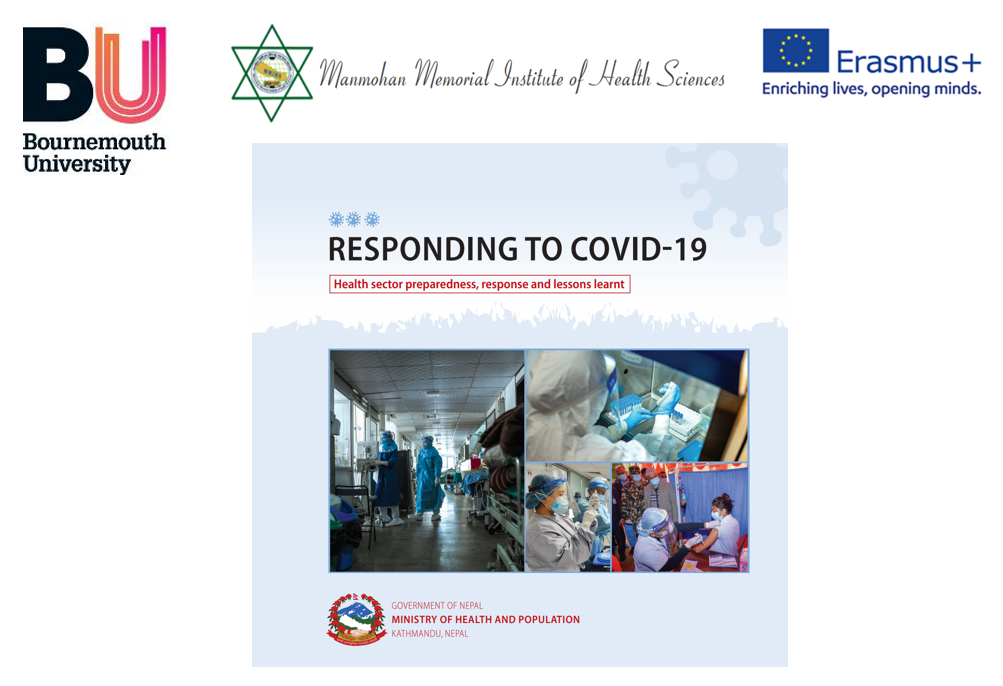 He also spoke about the various joint studies conducted between MMIHS and academics in BU's Faculty of Health & Social Sciences.  These collaborations include a range of BU academics, Dr. Pramod Regmi, Dr. Catherine Angell, Dr. Preeti Mahato (who recently moved to Royal Holloway), Prof. Carol Clark, Prof. Edwin van Teijlingen, Dr. Nirmal Aryal, Dr. Shanti Shanker, and Prof. Vanora Hundley.

Erasmus+ is the European Commission's flagship for financial support of mobility for Higher Education students, teachers and institutions. The British Councill is the funding agency in the UK and coordinates the funding at a national level.  BU is proud to be part of Erasmus+.